Bitcoin-mining energy has been a subject that has been making headlines for a while now. As you probably know by now, Elon Musk's tweet about the issue was one of the triggers that had BTC's price crashing not too long ago.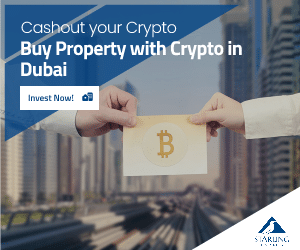 Now, another issue pops up and this time it's bullish news.
Blockstream and Square partnership
It's been just revealed that Blockstream and Square teamed up for solar-powered BTC mining.
"We're proud to announce our collaborative effort with Square, Inc. to build an open-source, solar-powered Bitcoin mining facility at one of our Blockstream Mining sites in the United States. Together, we plan to provide public transparency by sharing the project economics and knowledge we've gained from building a Bitcoin mine powered by renewable energy. Ultimately, we hope to demonstrate how bitcoin mining in conjunction with renewable energy can help drive the clean energy transition," the official blog post reveals.
The notes also say that "Square intends to invest $5M in the facility, with Blockstream providing infrastructure and expertise to build and manage the project."
We suggest that you head over to the original blog post and there you will be able to learn all the available details about this project.
Someone tweeted this relevant message:
@elonmusk this is Your field, and You are Smart enought to understand that could be your bridge to enter in the Energy market worldwide. Stop making mess and fun, People are loosing money and trust in you.

— Roberto Leonardi (@NoSilenceEvents) June 5, 2021
Jack Dorsey is another person who has been supporting and pumping Bitcoin these days.
'Bitcoin is for everyone. It's important to us to build an inclusive product that brings a non-custodial solution to the global market. Much respect to everyone who has gotten us this far. What are the biggest blockers to get a non-custodial solution to the next 100M people?" he said.
Stay tuned for more news.