It's been just reported that a Bloomberg analyst predicted the end of the bear market and the price explosion of Ethereum. Check out the latest reports below.
Exciting new crypto predicitons are out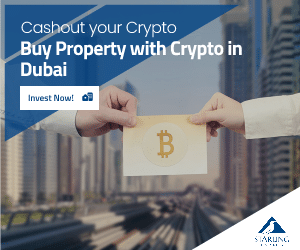 Accoridng to the latest reports, the Bloomberg commodity strategist Mike McGlone says that Ethereum (ETH) will come out ahead due to the smart contract platform's solid fundamentals. He also said that the crypto bear market is coming to an end soon.
In a new interview on Stansberry Research, the analyst says it may take time for a reversal, but the worst of the crypto winter is probably over.
"Cryptos have already backed up 80%, and you just don't want to get too bearish when a thing is down 80%. I think we're in the final stages of this bear market for cryptos, but it's not going to be easy. Typically markets don't just make a V bottom."
He continued and explained the following:
"They have to make it as difficult as possible and the key thing I've learned trading in markets, especially bear markets, is they'll make you lose your hair, they'll take money from everybody, and they have to be volatile, and difficult. That's the key thing."
He also said this:
"Remember, this is not a crypto winter. This an everything winter, except for one asset class. Those are commodities. Commodities have to go down. If they don't, the Fed is going to keep tightening until they do, and so that that's to me the way I look at it."
Bitcoin price prediciton is out
Accoridng to the latest reports, the popular crypto analyst InvestAnswers says that an on-chain signal is suggesting that Bitcoin (BTC) is way overdue for a rally.
In a new strategy session, the analyst is checking out Bitcoin's realized price (RP) metric. This records the value of all BTC at the price they were bought, divided by the number of coins in circulation.
The analyst points out that historically, BTC has not stayed below the RP for long. Check out our previous article in order to learn more details.