It's been revealed that Bloomberg Intelligence senior commodity strategist Mike McGlone believes that Bitcoin's (BTC) relationship to commodities could be showing the fact that the top crypto asset is on its way to a price recovery.
Bitcoin is one of the most discounted cryptos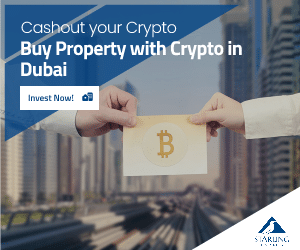 McGlone said that Bitcoin is one of the most discounted major asset classes.
"The lowest-ever crypto volatility vs. the Bloomberg Commodity Index (BCOM) may portend a resumption of Bitcoin's propensity to outperform. Our graphic showing the elongated upward trajectory of the crypto's price vs. the BCOM is typical compared with most assets."
He continued and said:
"But what's unique relative to commodities is the 260-day volatility of the crypto dropping to new lows. If history is a guide, Bitcoin volatility is more likely to recover vs. commodities when the crypto heads towards new highs."
McGlone recently said that Bitcoin recently traded at the steepest discount since the computation of the king coin's 200-week moving average began.
"The steepest Bitcoin discount on September 20th since its 200-week moving average could be calculated shows the extremity of the crypto crash and risk vs. reward for shorts vs. potential resumption of the elongated upward trajectory."
Regarding Bitcoin's price today, at the moment of writing this article, the king coin is trading in the red, and it's priced at $19,066.
According to the latest reports coming from CoinDesk, Marathon Digital (MARA) has one less bull on Wall Street after BTIG's Gregory Lewis downgraded the stock from buy to neutral following Compute North's bankruptcy filing.
"Extended sideward range forming within the buy zone. Would like to see held."
The analyst also noted the fact that Bitcoin's monthly moving average convergence divergence (MACD) looks bullish.
The MACD is a trend-based momentum indicator that depicts the relationship between two moving averages of an asset.