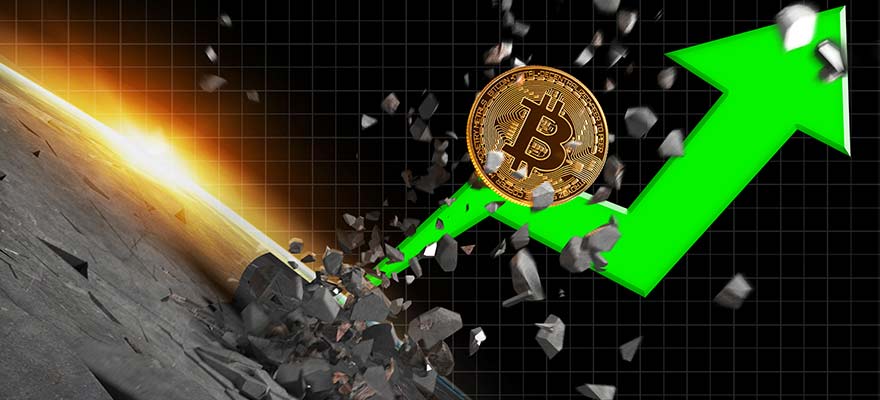 According to one of Bitcoin's most ardent supporters, Bobby Lee, former CEO of BTCC, an exchange platform formerly the most popular on the market, the cryptocurrency is long overdue for a 'FOMO rally' to new all-time highs of $200,000 or more. In an interview with Bloomberg on September 29th, Lee dismissed any notion that Bitcoin (BTC) was in trouble.
BTC Due for Next Rally 'For a Long Time'
Lee, who founded wallet manufacturer Ballet, is one of an increasing number of sources who remain bullish on Bitcoin for the fourth quarter of this year. "It was only a 5% drop," he said when asked about the late dip to test the $40,000 support line.
Despite being close to $42,000 today, Bitcoin has the potential to not only reclaim its current all-time highs but also to reach $100,000, $200,000, or even more. This price increase, according to Lee, should happen (or at least begin) before the end of 2021.
"I think you'll easily go over $100,000, and then depending on how sharp the rally is, it's also likely to touch $200,000 or even go above that," he noted. "Obviously, going above $200,000 is a huge milestone, so there'll be a lot of media coverage, and that's what leads to a what they call a 'fear of missing out' rally. Generally, that happens every few years, and I think a FOMO rally for Bitcoin has been due for a long time now."
Positive Expectance
According to various analyses in the industry, bulls are expected to be disappointed until the end of September, with only next month providing more hopeful conditions for a return to the BTC bull run. The United States Congress is also scheduled to vote on the 'infrastructure bill' on September 30th, and $3 billion options expire on October 1st, immediately after the monthly close.
A BTC price drop to the mid-$30,000s is currently a popular talking point, but such an event shouldn't last long before optimism returns to market sentiment.