It seems that the crypto space is boosted these days by the massive initiatives that a lot of financial entities are making. Check out the latest reports below.
British bank makes massive moves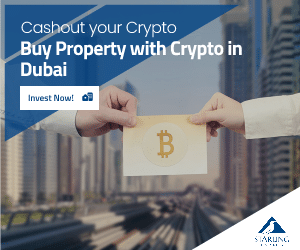 Standard Chartered's crypto subsidiary, Zodia Custody, has launched a new service that allows investors to earn passive income from their digital assets.
The company, which specializes in storing crypto assets for institutions, has partnered with Singapore-based blockchain provider OpenEden for its Zodia Custody Yield program.
This program offers staking services to institutional clients in order to meet the demand for low-risk, liquid, and transparent digital asset products.
"Institutions will benefit from having access to the potential of real-world yield from US Treasury bills enabled by OpenEden's platform, which provides on-chain security and transparency on real world assets managed by regulated fund managers."
Jeremy Ng, co-founder of OpenEden, has revealed that their program aims to provide yield opportunities for stablecoin holders.
Ng believes that there are billions of dollars worth of stablecoins that are not generating yields for investors and this represents a huge opportunity.
OpenEden, in partnership with Zodia Custody, hopes to bring this opportunity to institutions through their respective service platforms.
This will enable issuers and investors to enter the digital asset market using tokenized financial products in a safe and transparent manner.
Zodia Custody announced the launch of this new product after becoming the first bank-owned entity to provide digital asset custody services for financial institutions in Singapore.
Bitcoin new prediction
According to crypto analyst and Bitcoin supporter Will Clemente, a significant macro setup is developing for BTC.
Clemente, who has a following of 690,000 on X social media platform, explains that the US is now in a position where it must issue more dollars to service its debt.
He believes that if the US continues to expand its money supply over the next few years, currency debasement will be inevitable. We suggest that you check out the complete article we shared a while ago.