Tether is making headlines due to an important achievement. Check out the latest reports below about how USDT is boosting DeFi.
Tether goes live on Near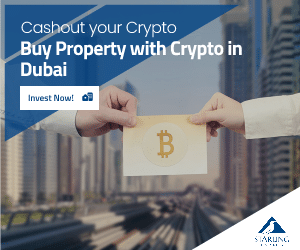 Tether USDT is now live on 11 blockchain networks, including the Near Network, Polygon, Kusama, Ethereum, Omni and more.
Major stablecoin issuer Tether Operations Limited continues expanding integrations with diverse blockchain networks, launching the Tether (USDT) stablecoin on the Near Network.
Tether USDT is now live on the Near Network, which is a smart contract-enabled blockchain platform designed for decentralized applications. This is what Tether officially announced on Monday.
The integration of Tether into the Near blockchain is a major milestone in the firm's commitment to increase its presence in decentralized finance (DeFi) ecosystems, the firm said.
Here's what their announcement added:
"It will alleviate the potential adverse effects associated with market volatility and accelerate scalability for its users."
The Near Network is the eleventh blockchain that is currently available for Tether USDT.
The stablecoin is now also live on chains like Polygon, Kusama, Ethereum, Solana, Algorand, EOS, Liquid Network, Omni, Tron, and Bitcoin Cash's Standard Ledger Protocol.
"The NEAR ecosystem has witnessed historical growth this year and we believe Tether will be essential in helping it continue to thrive."
This is what Tether chief technical officer Paolo Ardoino said.
Tether in the news
At the end of last month, we were revaling that Tether clapped back at The Wall Street Journal after the publication allegedly spread false data about it.
Tether claimed the fact that the publication spread "false information" about the stablecoin issuer's profitability, solvency, and accounting standards.
"The article seeks to discredit the work that Tether has put into transparent and honest communication to the public," Tether said.
Stay tuned for more news, and make sure to keep an eye on the crypto market as well.