Bravatek Solutions Inc(OTCMKTS:BVTK) has been running up the charts and landing at the top of many traders watch lists as the Company comes out with a slew of great news. BVTK is the new ticker for ECRY the famed StockTips promotion.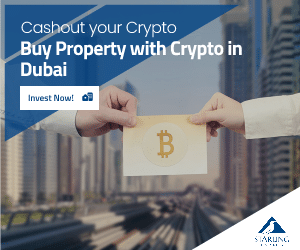 BVTK has traded as low as $0.00 in the past few months and sat illiquid before a recent transformation into a top traded stock on the Pinks trading billions of shares and attracting legions of new shareholders.
Bravatek Solutions Inc(OTCMKTS:BVTK) bills themselves as a high technology security solutions portfolio provider that assists corporate entities, governments, and individuals protect their organizations against both physical and cyber-attacks through its offering of the most technically-advanced, cost-effective, and reliable software, tools, and systems.
As stated BVTK is the new ticker for ECRY the famed StockTips promotion.The StockTips promotion on ECRY began on November 19 and it took the stock from illiquid at $0.12 to the top traded stock on the entire bb's. It topped out at $0.385 after ECRY management issued a press release distancing themselves from the $5.1 million Laluna promotion. ECRY recovered and ran to $0.505 before a negative SA article appeared and killed the momentum again.
According to the ECRY disclaimer at the time StockTips expects to receive $5,100,000 as a marketing budget for production and distribution of ECRY marketing material from 3rd party Laluna Services, Inc.
Back in April BVTK announced it has executed a significant agreement with a well-known and respected firm, i3 Integrative Creative Solutions, LLC ("i3"), located in Springfield, Virginia. Well-positioned in the government/military space, i3 is a Service-Disabled Veteran-Owned Small Business (SDVOSB).
"Within one business day of joining forces with i3, Bravatek was placed on a government contract called SEWP, Solutions for Enterprise-Wide Procurement, with a $20 billion dollar ceiling, for its cybersecurity email protection software and telecom services," according to Mr. Phil Oakley, Chairman and Founder of i3. Mr. Oakley continued, "Bravatek's CEO and Board members are well known in government and military circles and have developed a unique cyber security solution for the almost daily reported attacks on private-sector and public-sector organizations and agencies."
Earlier this month BVTK said it has filed a non-provisional patent application in the US Patent and Trademark Office directed to the technological innovations underlying the Ecrypt One software application and its architecture. The earliest priority date of this pending patent application is August 2015. Upon issuance of the patent, Bravatek will have exclusivity in the relevant segment of the email security management software market.
The Company has said it has, and continues to receive many requests for its Viking Telecom Services. As previously noted in Press Releases, the Company possesses several IDIQ (Indefinite Delivery and Indefinite Quantity) contracts, is also regularly asked to provide various tower services, and has access to US government and military work through its recently announce SEWP contract. The Company also announces the addition of Pauline Ewald to the Bravatek team. She is an accomplished attorney by training with 20 + years of experience managing projects in the telecommunications industry.
On May 10 BVTK announced it has executed a significant, worldwide arrangement whereby Bravatek will promote, sell and distribute Enterprise Sentinel's DynaMatrics multi-factor authentication solution.
Dr. Thomas A. Cellucci, Bravatek's CEO commented: "We are pleased to formalize our special business relationship with Enterprise Sentinel, who has earned a well-deserved reputation through its DynaMatrics authentication, now used throughout the globe to provide fast, easy-to-use and extremely secure user authentication."
Currently trading at a $4 million market valuation BVTK is late on their filings and has a stop designation from OTCMarkets both big negatives. At the same time, the Company has been making some big moves and has quickly attracted a fast growing shareholder base that has propelled this stock onto the exchanges top most traded list. BVTK is also the new ticker for ECRY a proven runner with a history of massive swings.
Disclaimer: we have not been compensated and we do not own any BVTK.