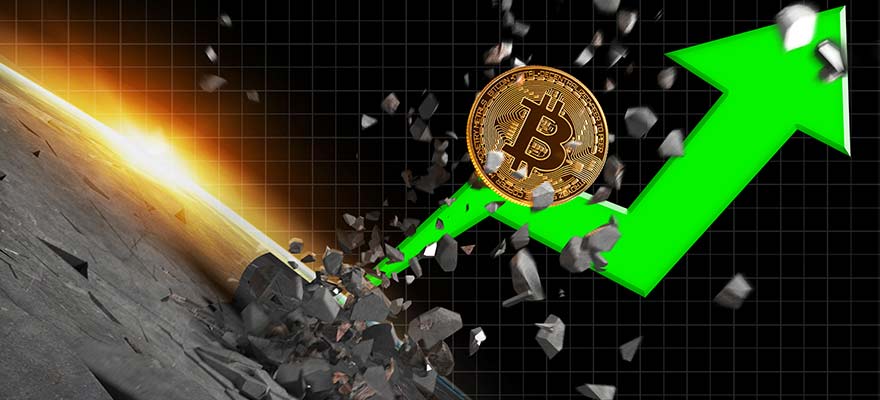 According to analyst PlanB, who released on June his last sentiment-busting bullish BTC price forecast, ​Bitcoin could trade at an unbelievable $450,000 by the end of this year, whereas $135,000 would be the 'worst-case scenario.'
Keep an Eye on BTC in October
PlanB is well-known as the developer of the stock-to-flow BTC price forecasting models and has repeatedly cheered the market mood in the last few weeks and months. Even as the BTC/USD pair encountered numerous retests of lows lately, the models and predictions pair remain firmly fixed on a brighter mid-term aim for the largest cryptocurrency. Now, even the 'worst-case scenario' for BTC would still get to trade at $47,000 in August, the analyst says.
In September, a minor reversal places the lowest target at $43,000 for that month, only to be succeeded by $63,000 in October – which would be the near current all-time high price point. Things get heated then, with $98,000 on cards in November and a whopping $135,000 by the end of this year.
As per the prediction – which beats some bearish models currently pushed by traders – Bitcoin is four months away from re-matching its all-time high. These models include a claim made by Joh Rager, who said that $64,500 might have been this price cycle's top – a claim that has been renounced by PlanB several times.
"Wait until you see my base case and best-case scenarios! OK, a hint: best case Dec $450K," PlanB added in comments about what BTC could do of in 2021.
Kiyosaki Waits for a $24,000 Buy-In
The weekend is encountering some problematic moves with the crypto coin king. Sunday's low registered at $33,337 on Bitstamp, with the BTC/USD pair casting 5 percent on the day and reversing almost all of the last week's gains.
​Like Robert Kiyosaki, author of 'Rich Dad, Poor Dad', various other sources believe the crypto coin will go even further down.
"Biggest bubble in world history getting bigger," he warned about the market climate on Saturday. "Biggest crash in the world history coming. Buying more gold and silver. Waiting for Bitcoin to drop to $24 k. Crashes best time to get rich. Take care," he said.