Buy IOTA (MIOTA) for Better Gains in 2018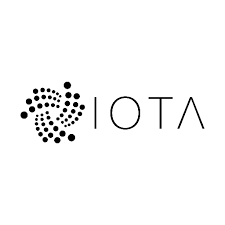 MONTH IN REVIEW IOTA (MIOTA) – The past month has been a tumultuous period for the cryptocurrency industry as well as for IOTA (MIOTA). The price of Bitcoin dropped from $20,000 to less than $10000. And this drop affected the price of almost all other cryptocurrencies. This has to lead everyone who invests or trade in cryptocurrencies to think deeply about which coins to invest and is it really worth investing in cryptocurrencies. Although IOTA (MIOTA) is a relatively new cryptocurrency, it has certain characteristics that set it apart from the others and make it an interesting investment. Its value has increased almost ten times what it was this time last year and its market cap has also increased and is currently more than the market cap of Neo, ZCash, and Monero. This makes IOTA (MIOTA) the coin to watch out for in 2018.
TANGLE IS THE FUTURE
IOTA is the cryptocurrency of the Internet-of-Things or IoT and it is not based the blockchain technology. It uses a new technology called Tangle. Tangle does not need miners and this reduces the fee for transactions and the processing time. Traditionally, miners are responsible for creating new tokens and validating transactions. However, the creators of IOTA have already released a vast amount of tokens, so there is no need to mine new tokens and the onus of validating transactions is placed on the users themselves. Every person who makes a transaction on the IOTA network is also validating another transaction. So as more and more people adopt IOTA, the transactions get more validation. Right now, IOTA has a coordinator to help the network validate transactions. However, the need for the coordinator will be eliminated with time.
FRIENDLY ENVIRONMENT

IOTA's bright future is owing to the fact that it caters to a specific need and is not just another gimmick for the creator's to earn a quick buck. IOTA raises money through fundraising campaigns organized by its supporters and volunteers. The development of the technology is also with the help of volunteers who truly believe that it serves a very real purpose and will have a long-term impact. They believe that IOTA can serve a low-level backbone for the application of IoT.

The foundation responsible for IOTA (MIOTA) also plans to develop a marketplace where the data collected from the network of IoT devices can be exchanged between various entities for the tokens. In a world that is increasingly becoming more and more digital, this is kind of a marketplace has a very real significance. The founders of IOTA hope that this marketplace will become a reality by the end of 2018. This will have significant application in the field of security, healthcare, supply chain and many more areas.
IOTA is not a coin that is being adopted by users who want to use it as a mere currency for making purchases. The main backers of IOTA are technologists from many different fields with the common thread being their interest in IoT. This means that they are interested and invested in IOTA for the long run. The token is constantly undergoing improvements with the aim of making it free of any imperfections. Like any other altcoin, there are people who invest in IOTA to trade and ride the high wave and make profits in the short term. But the ones who are invested in it for the long haul are the ones who will ultimately benefit from IOTA.

Recently the venture capitalist group, Robert Bosch Venture Capitalist invested in IOTA and there are much more who are set to invest in it. As the number of major companies adopting IOTA grows, its value will also grow. Coin exchanges like Bittrex, CoinBase, Poloniex, and Bithump will mostly add IOTA to their exchange and this will lead to a huge increase in its value. The opening of the IOTA marketplace can lead to a 50% to 300% increase its value. IOTA's integration into many hardware wallets and the launch of a new wallet by UCL will also lead to an increase in its price.

A look at the price of IOTA in terms of USD will tell you how much it has increased over the past one year. It has its ups and downs. The regulations and ban affected the price of IOTA negatively, but still, the overall trend of its price has been positive. So, to answer the question asked in the title of this article, yes you should definitely invest in IOTA.
Coinbase
Coinbase is a digital currency exchange headquartered in San Francisco, California.
CEX.IO
Coinbase
Binance
Lasted news