Wealthsimple Crypto, the first regulated cryptocurrency exchange in Canada, has launched its trading platform for the broad public. Starting with September 22nd, users in all 13 provinces and territories of Canada will have the possibility to sign up for the new product and start trading cryptocurrencies.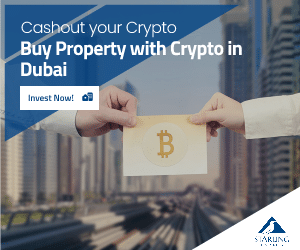 The crypto exchange will allow users to buy and sell Bitcoin (BTC) and Ether (ETH) via the platform's mobile application, with deposits and withdrawals only available in Canadian dollars.
The public launch of Wealthsimple Crypto​ follows the regulatory approval the Canadian securities regulators gave on August 7th. Currently, Wealthsimple is the only crypto asset platform that has been allowed to function in Canada by the Canadian Securities Administration (CSA), a representative of the company said.
Before the public launch, Wealthsimple Crypto​ was accessible in beta,  and allowed Canadians to enlist in an online queue, waiting to be invited to use the platform. As per the exchange's representatives, over 130,000 Canadians joined the waitlist until now.
The First Regulated Crypto Exchange in Canada
Wealthsimple Crypto​ will not have any cryptocurrency assets in its own hot or cold wallets, but its crypto custody service is provided by Gemini, a renowned United States-based digital asset platform established by Cameron Winklevoss and Tyler Winklevoss.
According to Blair Wiley, Wealthsimple's general counsel,​ the partnership with Gemini is one of the aspects that contributed to the platform becoming regulated in Canada. The executive previously said that trying to provide too many services can be an obstacle in becoming a fully regulated exchange.
He stated: "Probably the simplest explanation is that folks who came before us tried to do everything — buy and sell crypto for clients, operate an exchange, hold onto the crypto that clients buy […], and each one of those activities has its own long list of regulatory requirements. If one business tries to do all that, it makes getting regulatory approval a lot harder."
Wealthsimple​ Crypto is a Canadian online investment management platform that focuses on millennials, and it is based in Toronto. The company revealed its plans to provide crypto trading in July 2020.