Cardano Community has something to celebrate once again. It's been revealed that the much-awaited move is finally taking place.
ADA gets listed on Coinbase Pro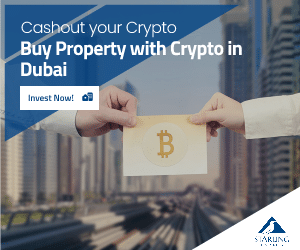 Coinbase's official blog post revealed that finally, ADA gets listed on Coinbase Pro.
"Starting Today, Tuesday, March 16, transfer ADA into your Coinbase Pro account ahead of trading. Support* for ADA will be available in all Coinbase's supported jurisdictions. Trading will begin on or after 9 AM Pacific Time (PT) Thursday, March 18, if liquidity conditions are met," the official blog post notes.
The same official blog post notes that "One of the most common requests we receive from customers is to be able to trade more assets on our platform. Per the terms of our listing process, we anticipate supporting more assets that meet our standards over time."
The notes also made sure to highlight the fact that "Once sufficient supply of ADA is established on the platform, trading on our ADA-USD, ADA-BTC, ADA-EUR and ADA-GBP, order books will launch in three phases, post-only, limit-only and full trading."
Make sure to check out the complete notes that the crypto exchange shared on their official website.
IOHK drops exciting news
Earlier today, we revealed that IOHK dropped an important message about Daedalus on Twitter.
Check out the massive announcement that the team behind the project made on Twitter.
OUT NOW: New #Daedalus Flight 4.0.2-FC3 is a multi-asset wallet that enables users to send and receive native tokens, enabling users to view their wallet public keys and spend rewards balances using hardware wallets #Cardano $ADA 1/4

— Input Output (@InputOutputHK) March 15, 2021
IOHK also posted this message: 'Daedalus Flight is our UAT mainnet testing program for #Daedalus wallet power users. Existing #Daedalus Flight users should find an update alert now waiting for them in their wallet newsfeeds. You can find full release notes here https://iohk.zendesk.com/hc/en-us/articles/900004913226.'