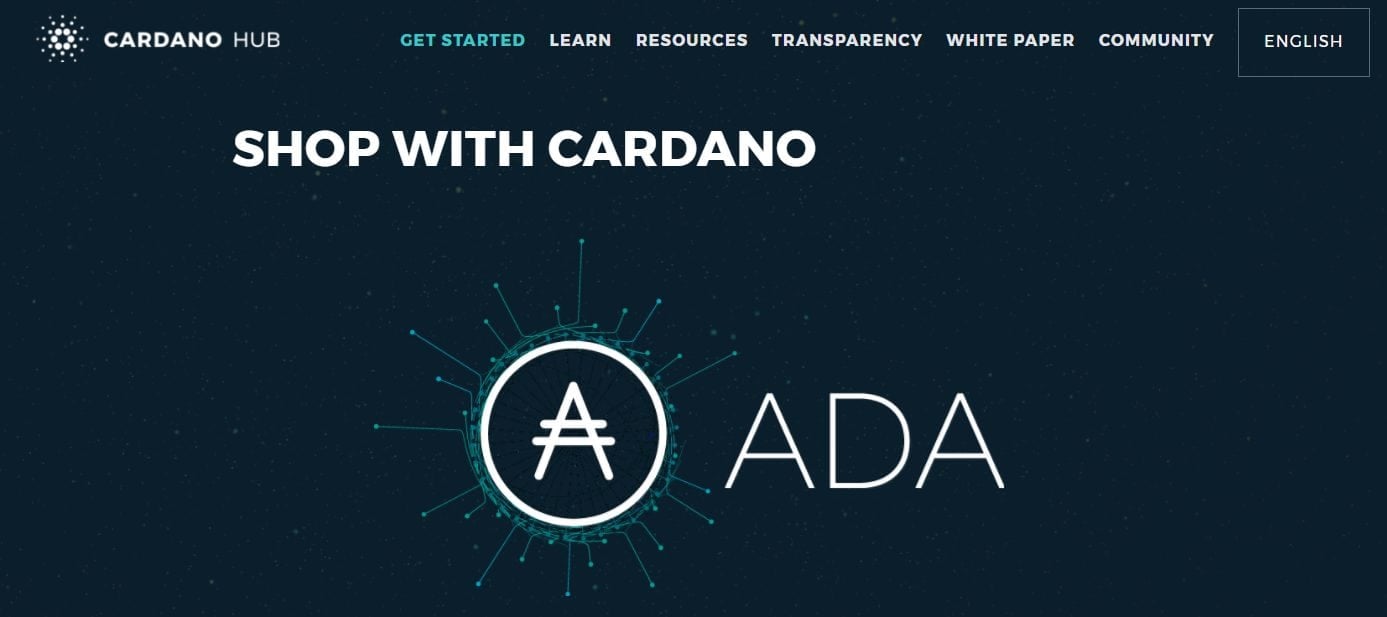 Cardano (ADA) –  is a technology platform that runs the ADA cryptocurrency on blockchain. As of today, it has a market cap of over $10 Billion dollars.  Led by Charles Hoskinon, former co-founder of Ethereum, this proof-of-stake coin runs smart contracts, decentralized applications, side chains, and multi-party computation and metadata. To put this into perspective: Bitcoin is a first generation coin and Ethereum is a second generation coin. Cardano is third generation.
What is going on with Cardano right now?c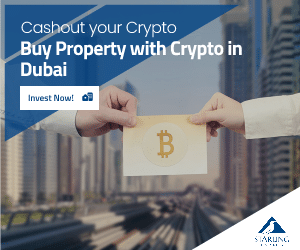 Currently Cardano is trading around .38 to .40 cents – higher than the previous weeks .29 cent dip. The beginning of 2018 started out better than ever for all cryptocurrencies after market capitalization as a whole reached an all time high of over $800 Billion. In December Cardano's value appreciated a market cap of over $30 billion. After that, we hit a downtrend. ADA rose to number 5 in market capitalization quick – until earlier this week when Litecoin surpassed it. However, Hoskinson claims that the rank of a cryptocurrency does not determine its effectiveness.
Cardano (ADA) chart – source coinmarketcap.com
Cardano is down more than %40 since the beginning of the year and has been recovering slower than most of the other Top 20 coins but seems to be recovering nonetheless. It is hard to understand why the ADA coin has been more stagnant than its competitors and there could be many factors as to why this is
Forbes called Cardano a coin to watch – stating how Charles Hoskinson and his team set out to take the blockchain technology to new heights and gain mainstream momentum. Hoskinson himself recently said in an interview that in just six months we could see Cardano surpass Ethereum or Bitcoin in "every dimension and aspect." Developers around the world are working day in and day out to develop this third-generation platform. Cardano sets out to solve the problems we had with first generation cryptocurrencies like Bitcoin.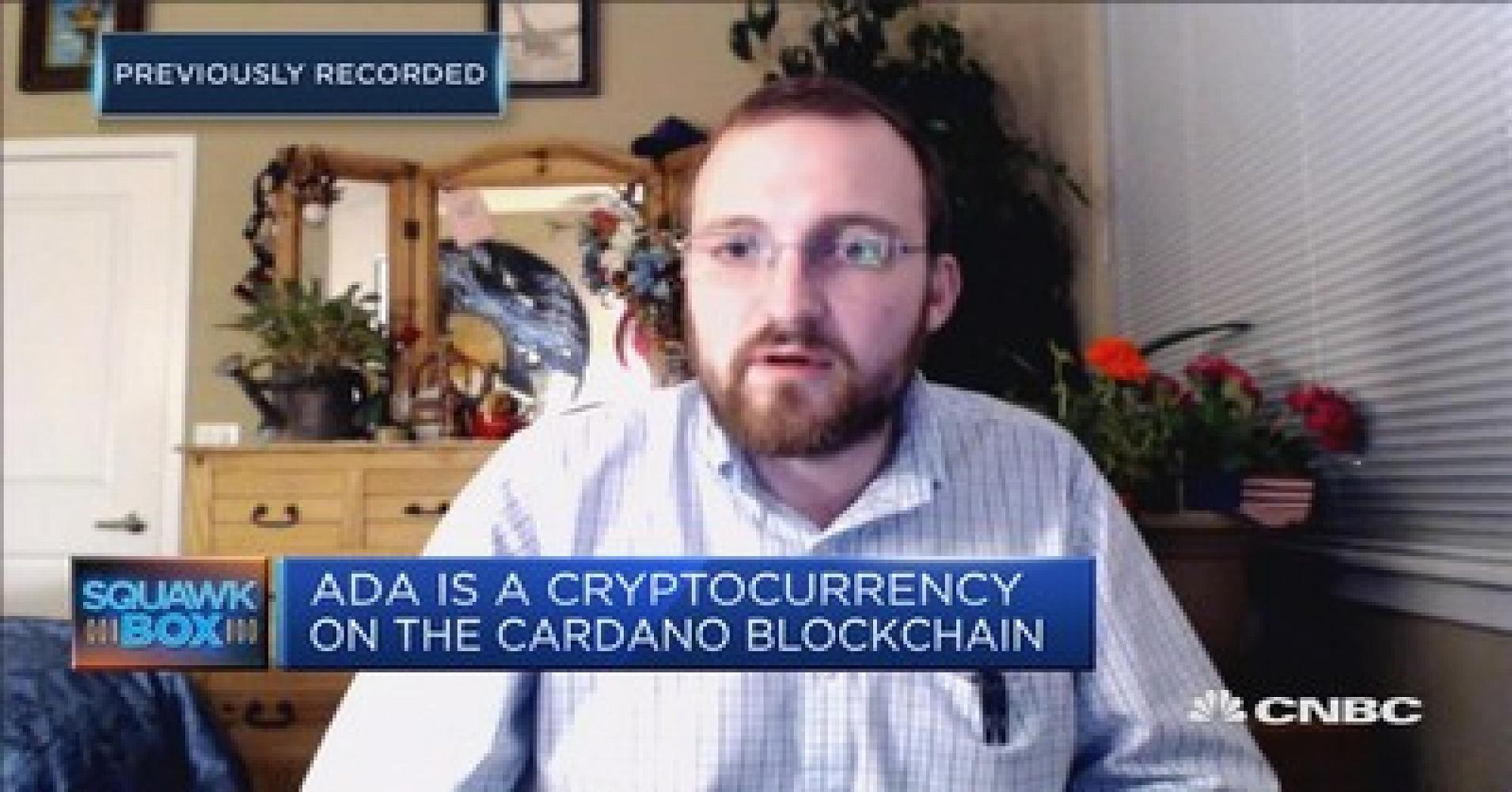 Charles Hoskinson – source CNBC
By implementing the Ouroboros proof of stake algorithm to achieve consensus in its network, Cardano benefits from the community it has. The Cardano team makes sure that experts from around the world read their papers and improve them and agree with the outcome.
Cardano wants to solve three things in the market: Scalability, interoperability, and sustainability.
Scalability
In order for a cryptocurrency to become a global payment system, you need to be able to handle a lot of transactions in a second. Bitcoin uses the proof-of-work algorithm which lets everyone mine new blocks. Proof-of-stake is different. Once more people adopt this currency, the Cardano team wants to implement techniques like pruning, compression, and partitioning. This is much more efficient.
Interoperability
Cardano assumes that in the future we won't have one coin to rule them all. Multiple cryptocurrencies will exist side by side. Cardano wants to be a blockchain that understands what happens in other blockchains. After the SEC meeting in early February, bank and government regulation seems less threatening as what was expected.
Sustainability
A lot of ICO's are being launched. But what happens in a couple years if their development doesn't continue. Without a product, ADA sets out to innovate the cryptocurrency market. Cardano has set something up like a treasury  – the idea is that the treasury will receive a percentage of every transaction that happens on the network. The treasury  itself is a special wallet that isn't controlled by anyone. It is like a smart contract that releases  a part of the fund to developers who wish to improve the Cardano protocol. To do this the developers submit a proposal to the community saying what they want to change and how much money they need. The community then votes on ideas they think are most important. Overtime the treasury model will keep Cardano sustainable by providing a continuous stream of money to allow innovation and progression.