Cardano comes back to the spotlight with another useful piece of information. The team behind the project addressed just how safe it is to withdraw ADA from exchanges.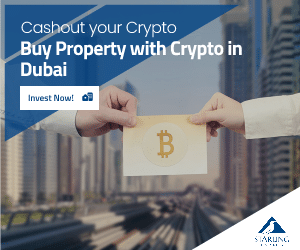 Check out the post that they shared on Twitter.
How to safely withdraw your ada from exchanges?

Here's a great and informative article from #Cardano Foundation's Elliot Hill (@block_writer), explaining how you can safely withdraw #ada from exchanges.

Check it out here 👉 https://t.co/aTsEon5H36 #blockchain #exchange #safety

— Cardano Community (@Cardano) February 15, 2021
Someone commented: "I'm still waiting for Binance to finish its "maintenance" to transfer to Daedalus… all day… what's up with that?"
One other follower said: "4 Hours ago I got scammed through a YouTube channel during a "Cardano Give away" linking me to a fake Cardano website saying they would duplicate my initial amount instantly. ***Don't Fall for this trap! Do NOT send your Ada.*** I lost mine, it's gone…"
Someone else said: "unless some whales pay him.., so that they can short as much as they can. He reminds me of John McAfee…go on social media and spit out whatever comes. If you have over 100k followers and don't watch out for what you're saying, you can damage your own product. 2 much show off not good."
Cardano in the news
Cardano remains in the spotlight these days due to various achievements that the project's team is making.
The Cardano Foundation shared a new blog post on their social media account, and you can check it out below.
NEW BLOG: Project Catalyst Fund4 will be our most accessible & ambitious round yet – with $1 million in $ADA available for building on #Cardano and full voting integration in #Daedalus to bring more of the community onboard than ever before👌✔️🚀@Cardanohttps://t.co/s49KlLBBSX

— Input Output (@InputOutputHK) February 12, 2021
The original blog post reveals that "Fund4 will be our most accessible and ambitious round yet and our first million-dollar round – that's the size of the ADA pot to fund development projects on Cardano. Proposal teams will use these funds to develop tooling, build decentralized applications, launch education and training initiatives for developers, and so much more.