New reports say that an important Cardano backer is inking a new important deal with a rep from the wine industry. Check out the latest reports below.
Cardano backer signs new important deal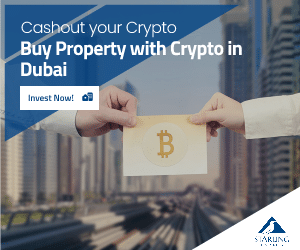 The Cardano Foundation has just teamed up with Georgia's National Wine Agency and other partners to use blockchain technology.
This is made in an effort to track the quality and authenticity of wine produced by the eastern European country.
The partnership also includes the Bolnisi Winemakers Association and Scantrust, and it's important to note the fact that this intends to use the Cardano (ADA) blockchain to bolster Georgia's global wine production reputation.
According to the Cardano Foundation, a pilot program that targets both export and local markets will be launched in Georgia's Bolnisi region.
It's also important to note the fact that the program will include as many as 100,000 bottles of wine that will have a special label with a QR code. This will enable consumers to scan and verify the authenticity of the product.
Mel McCann, Cardano Foundation's vice president of engineering stated the following about the new move that is happening in the crypto space:
"The Cardano Foundation prides itself on technical integration initiatives that foster the development of solutions for companies and systems of all kinds."
She continued and stated the following:
"This collaboration will develop a creative, cost-effective, and flexible certification and traceability system, which will provide transparency and authenticity for wineries and customers from point of harvest to point of consumption."
The crypto market is showing weakness signs these days, and the most important coins are trading in the red. Despite the massive market volatility that we have seen lately there are a lot of optimistic prediciotns that are taking place in the crypto space.
Stay tuned for more exciting news and keep your eyes on the market.