The Cardano Foundation dropped an important message on their social media account. Interested people can join Cardano CEO as he discusses important issues.
⏰ Only a few days to go! Join our CEO @F_Gregaard as he discusses the crypto's mainstream adoption through NFTs, ETFs, central bank digital currencies and more.
Don't forget to register! https://t.co/JJeQAqaM8r#Consensus2021 @CoinDesk pic.twitter.com/8elxcCAk77

— Cardano Foundation (@CardanoStiftung) May 21, 2021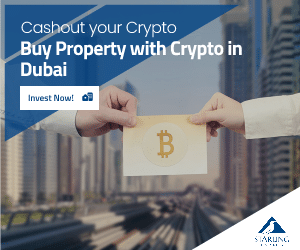 Cardano has been making a lot of headlines lately due to various achievements and bold plans that the team behind the project has for the future.
The Foundation dropped another important announcement the other day that had the community on fire.
900 companies are interested in working with Cardano
Check out their message below.
Fortune 500 companies? 900 companies are in the pipeline interested to work with #Cardano🤩! 🤩

What's going to drive further growth and adoption?

Eva and @F_Gregaard share some challenges and their plan to overcome them in our #fireside chat series👇https://t.co/PqpV5DUAry

— Cardano Foundation (@CardanoStiftung) May 19, 2021
Someone said: "Amazing job guys, ADA is going to prosper, and today is an amazing opportunity to invest!"
Another follower said: "Alll sounds great but hopefully the May 27 update will announce launch of alonzo testnet and specific clarity on a smart contract launch."
Cardano is definitely riding its momentum these days.
Recently, we revealed that the Cardano creators Charles Hoskinson gives Tesla chief Elon Musk some suggestions about how to fix the meme crypto Dogecoin (DOGE).
In a new video, Hoskinson told Musk and his team of developers to look into a number of research papers if he is really serious about rebuilding Dogecoin.
"So there you go, just a few easy steps: one, two, three, four, five, six, seven, eight, nine, ten, eleven. You guys are off to the [races], running and making DOGE better for everyone inside the space."