Ripple has been making headlines due to the XRP lawsuit for a while now. Find out what the Cardano creator, Charles Hoskinson has to say about the lawsuit below.
Hoskinson addresses XRP lawsuit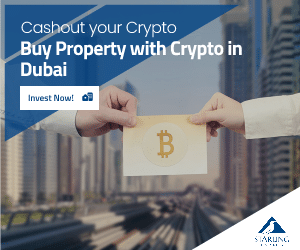 Cardano (ADA) co-creator Charles Hoskinson says that the U.S. Securities and Exchange Commission's (SEC) lawsuit against Ripple Labs is absurd, according to the latest reports.
Just to refresh your memory, the SEC sued Ripple Labs in late 2020. They did this under allegations that the firm issued XRP as an unregistered security.
In a lengthy thread, Hoskinson said that he doesn't believe layer-1 protocols count as securities as they are too decentralized and have real-world utility.
He also said that investors who are speculating on assets doesn't automatically qualify them as securities.
"I've always taken a position that most layer-1 protocols aren't securities because it's bizarre and senseless to consider something that offers utility, is decentralized enough to have operators and builders throughout the world, and survives its founders passing [the Howey test]."
He continued and explained the following:
"People speculating on oil doesn't make oil a security anymore so than baseball cards. You can always securitize oil or baseball cards, but then you have obvious issuers and information asymmetries."
A really popular analyst known for making timely Bitcoin (BTC) and altcoin calls says XRP is one of the strongest assets in the crypto markets.
XRP in the news
In a new strategy session, the pseudonymous analyst known in the industry as DonAlt says that he's ready to scoop up XRP in case the crypto markets witness another sell-off event.
"If I get a breakdown on Bitcoin, the one coin that I want to be buying is XRP."
He also made sure to state the fact that he is looking to accumulate XRP around $0.38 or lower but says there's a "good chance" he won't get it.