Cardano's creator Charles Hoskinson is addressing the latest controversy triggered by Ledger. Check out the latest reports about this below.
The Ledger controversy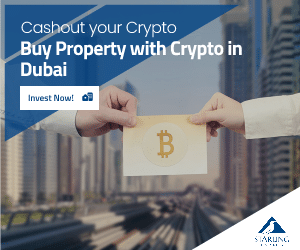 It's been just revealed the fact that Ledger continues to disappoint people. Check out the latest reports about this below.
Ledger continues to disappoint people
As you probably know by now, Ledger is a firm that's been in the spotlight a lot during the past days. This was following their latest move, which seems to compromise users' private keys. Check out the latest reports about this below.
According to the latest reports, it seems that Ledger has released a firmware update for Nano X cold wallet, which offers a recovery service.
The crypto community is criticizing the service because it allows Ledger to store the seed phrases so that it can offer recovery. It's been revealed that a lot of users are especially skeptical because Ledger has experienced data breaches in the past.
This update introduces a recovery feature that allows Ledger to back up seed phrases.
– market and sell device that keeps people's private keys secure

– experience multiple data breaches leaking customer information

– offer service to upload private keys from secure device to a cloud based service

— hodlonaut 13%er 🌮⚡🔑 🐝 (@hodlonaut) May 16, 2023
"Cold wallet manufacturer Ledger is under fire yet again, this time for releasing a firmware upgrade that includes a subscription-based feature called "Recover." The feature is facing criticism for granting the company access to customers' seed phrases, which undermines the purpose of a hardware wallet," BeInCrypto.com notes.
Cardano creator addresses Ledger news
Cardano (ADA) creator Charles Hoskinson is weighing in on Ledger Wallet's latest move.
The new product, Ledger Recover, allows users to recover their private keys through a comprehensive ID verification process.
"Security comes from simplicity – design the smallest possible footprint.
Non-updatable firmware is important when a company makes specific promises about their security model. Yubikey for example follows this concept while it would be difficult to replicate this idea for cryptocurrencies. Decentralizing the process of updates would greatly enhance security."