It's been just revealed that the Cardano creator has something important to say about the collapse of Terra (LUNA), which managed to shake the whole crypto market recently. Check out the latest reports below.
Charles Hoskinson addresses ADA development change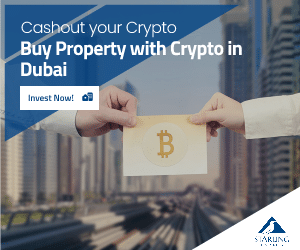 Cardano (ADA) Founder Charles Hoskinson is revealing that the Terra (LUNA) collapse has impacted the development of the sixth-largest crypto asset by market cap.
He recently explained the fact that the ripple effects of the de-pegging of the TerraUSD (UST) algorithmic stablecoin have forced Cardano developers to exercise more caution in plans for a Vasil upgrade.
"Our engineers are deep in the weeds right now and working real hard on Vasil. A massive amount to do, a huge amount of testing to do."
He continued and said the following:
"After the collapse of LUNA, we decided to add an additional test harness to what we're doing and think really carefully about some things. It's taking a bit more time but we figured that the abundance of caution is well rewarded these days."
It's also important to mention that the Vasil upgrade is aimed at increasing the scalability of Cardano and improving the blockchain's smart contract language, Plutus. The upgrade is scheduled for late June.
Cardano and Terra's new price predicitons are out
Popular crypto strategist Michaël van de Poppe is outlining what's in store for five altcoins including smart contract platform Cardano (ADA), and decentralized finance payment network Terra (LUNA).
The crypto analyst said that he expects Cardano to continue rallying now that it has taken out its immediate resistance at $0.60.
"Looking at $0.60 flip for longs too, and that would give a potential target of $0.77 as the next run."
Next up is LUNA, which Van de Poppe says is unable to sustain any bullish momentum. Stay tuned for more news and make sure to check out the prices in the crypto market.