Cardano dropped an important message on their social media account. Check out what the team has to say about interoperability.
JOIN US: #Cardano is committed to interoperability. So tonight in a #Cardano360 exclusive, we're announcing the launch of our new Glow DevNet program, in association with Mutual Knowledge Systems. Join us NOW to hear all about it! #smartcontracts $ADAhttps://t.co/mB8wlOjSuF

— Input Output (@InputOutputHK) February 25, 2021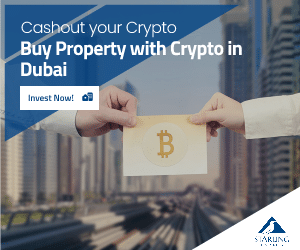 "Every month, we've been bringing you all the news on Cardano development. And from this month, we're bringing you a brand new look! Cardano360 is our NEW monthly show, where we'll bring you all the freshest news & feature content from across the ecosystem," Cardano writes in the official blog post.
The notes continue and reveal: "Join your regular hosts Tim Harrison & Aparna Jue, along with guests from across the ecosystem with all the latest updates and deeper dives into the Cardano universe. Join us in Crowdcast as we all watch along, or catch the stream on YouTube!"
Cardano releases an important warning on their social media account. It seems that a fake website is posing as the official Daedalus wallet site.
Check out the message that they shared on social media.
WARNING: We have been alerted to a SCAM site posing as the official #Daedalus wallet site. Our domain ends in .io and https://t.co/Bg1TvHO5ZY!

Please ensure you download ONLY from our official site – linked here for your safety and security
https://t.co/vh0H8na1M4

— Input Output (@InputOutputHK) February 25, 2021
Someone said: "Do you have a recommended way or method for people to check if they got a spoofed wallet? It would give some confidence that they haven't been duped."
More people seemed concerned following the tweet.
Stay tuned for more Cardano news, and don't forget to check out the prices in the market as well.