Cardano makes headlines again with the latest reports that just popped up. Check out the announcement that the Cardano Foundation dropped on social media below.
For the 4th year running, #Cardano is named among @CV_Labs and @PwC's Top 50 Projects in blockchain. This industry-recognized report also named Cardano as the second largest 'unicorn' Swiss blockchain project. Read our statement on the report here: https://t.co/tP0wQcB1vJ pic.twitter.com/H9yy5SJ9WW

— Cardano Foundation (@CardanoStiftung) March 4, 2021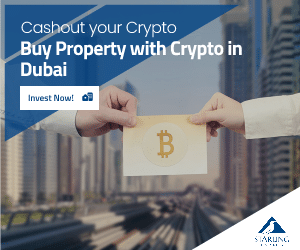 The official notes say that the Cardano Foundation is "delighted to share that Cardano has once again 71 been featured as one of the Top 50 blockchain projects by Switzerland's Crypto Valley VC (CV VC). The report 888, released on 4 March 2021, is an industry-recognized insight into the blockchain space."
The blog post continues and says that "The CV VC 74 is an early-stage venture capital investor with a focus on projects building in the Swiss canton of Zug and Lichtenstein, areas that have earned the collective title 'Crypto Valley' for their wealth of innovative blockchain companies and start-ups."
The same official notes reveal that the report is produced for the second half of 2020, and it examines a wide range of DLT projects with a presence in Switzerland, judging projects on their growth, valuation, funding, and future outlook.
We suggest that you check out the complete notes in the original blog post shared by the team behind the project. 
Cardano Google searches reach ATH
In other recent news, Cardano (ADA) has been making headlines a lot last year, and the trend seems to continue now as well. The momentum is still here, and the team behind the project hits a new important milestone.
Cryptopotato online publication notes that retail investors seem to have flooded the crypto ADA. Google searches have skyrocketed to new highs in the past few weeks, coinciding with the latest price record for ADA.