The Cardano Foundation dropped important news today. Check out their tweet:
The Plutus Pioneer Programme has opened the eyes of sceptical enterprises.

Our CEO, @f_gregaard talks about how banks are learning to upgrade to #Cardano.

Special thanks to @CardanoLive @RichardMcCrackn for the great show!https://t.co/VC9PMVqJiW

— Cardano Foundation (@CardanoStiftung) May 24, 2021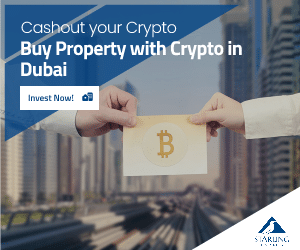 Someone said: 'I'm a big Cardano fan… but have to say that I'm really disappointed from the timing in communication of the foundation. Haven't heard or read anything for monthes. Now after a big shake-out activity is rising. I don't want to say more…'
A follower posted this message: 'Cardano does not depend on Bitcoin at all. It is an autonomous ecosystem. If you are talking about the price, than you have to ask the traders why they are using trading bots which synchronize price fluctuations across all coins.'
Cardano has been making a lot of headlines these days and the trend will definitely continue.
Cardano drops bullish initiatives
The Cardano Foundation dropped an important message about the project's initiatives and more. Check out their post on social media and the video that the team behind the project shared.
If you are wondering what Cardano Foundation's role is within the Cardano ecosystem, @F_Gregaard and Eva give a good explanation of what we do, some initiatives within the foundation & how we work together with IOG (IOHK) & Emurgo to achieve a common goal.https://t.co/rO06Q95qAV

— Cardano Foundation (@CardanoStiftung) May 23, 2021
Also, check out the latest achievement that the team behind the project posted on their social media account.
Cardano also wrote: "70%+ of ADA (US$33.95b) is staked across the world in nearly 2,500 active pools. – What is Staking? – What is a Stake Pool? – Why is it relevant? – How do I set up a Stake Pool?"
The team behind the project also said: "Proof of Stake (PoS) Vs Proof of Work (PoW). – What's the difference? – What are the advantages of PoS?"