Cardano released news about delegation and the upcoming parameter changes.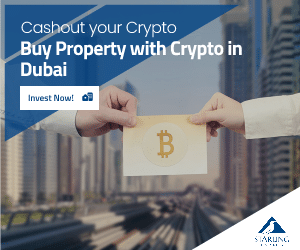 Here's the tweet that the team behind the project shared.
Hey #CardanoCommunity, please check out this thread regarding #Delegation and upcoming network parameter changes!#Cardano #ada #staking #Daedalus #Yoroi #decentralization https://t.co/hekLDk4Wum

— Cardano Community (@Cardano) December 5, 2020
Someone said: "On Sunday 6 December, the saturation point for stake pools will change. Which means, that after this weekend if you are still delegating to a pool containing more than 64M #ada, YOU WILL DEFINITELY BE LOSING REWARDS 2/."
A follower posted this message: "Instead of earning an ROI of say… 5.5% on your stake; you could be getting as little as 2% in the most saturated pools. Not a disaster. But really not good. Why leave #ada on the table? You earned it, so you deserve it, right? 3/."
🙏 Open Daedalus + go to 'Stake Pools'
👉 Click on the tile of the pool you're delegating to
🤓 Look at 'saturation'
🤔 Showing more than 30%? Hmm. Find a new pool! There are 000s of great alternatives. Pick one!
👌 Under 30%? Noice! Pour yourself that🍺 & enjoy your weekend! 5/

— Input Output (@InputOutputHK) December 4, 2020
Check out this relevant video as well:
Someone said: "I hope a lot of people watch this video and actually take it to heart! Thank you, Dave, for making it easy for anyone to understand. Glad you are with IOHK! WELL DONE!"
IOHK drops the latest news on Goguen
In other recent news, IOHK dropped a tweet in which a video is featured that is addressing the latest news on Goguen.
Check out the post below:
Thanks to everyone who watched the show and joined the conversation today (even if we did manage to help break @crowdcastHQ ) 🤔Catch all the latest #Goguen updates with Aparna Jue and @timbharrison right here: https://t.co/CEU6nRBL9m #ADA @Cardano

— Input Output (@InputOutputHK) December 3, 2020
Stay tuned for more relevant news.