Cardano has been raising awareness about online scams for a really long time now, and the team seems to be back with more news.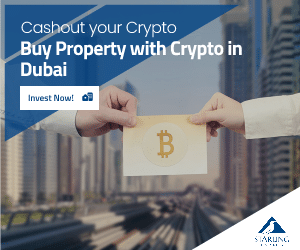 Check out the recent announcement that they just dropped a few hours ago on their social media account.
Recently we have noticed an uptick in the amount of fake and unofficial #Cardano Giveaways on @YouTube again. To clarify, we are not doing any #ada giveaways! Nor will we ever ask you to send your funds to us. Please beware!

Check our statement here: https://t.co/ZOhABRz37O

— Cardano Community (@Cardano) September 17, 2020
Cardano Foundation's communiqué on unofficial giveaways
You can also check out an official blog post that's called "Cardano Foundation's communiqué on unofficial giveaways."
The Cardano team addresses the community and begins saying: "As some of you may be aware, there has been a notable increase 7 in the number of unofficial giveaways that promise financial return in the form of crypto assets for the deposit of ada to a given wallet address. Instead, the unsuspecting user loses the entirety of their original deposit and receives nothing in return."
We recommend that you carefully check out the complete post in order to learn all the available details about this disturbing matter.
Cardano offers support to blockchain enthusiasts
In other news, Cardano is offering support to people who are interested in how to get the best out of blockchain technology.
Check out the latest announcement that the Cardano team dropped on social media.
Are you interested in learning how #blockchain could make it easier to store & share your personal data securely🔒? Our latest blog post explores the role of blockchain in managing your digital identity in a world of signups and logins.
Read the post. https://t.co/cDbN0G1ACJ

— Cardano Foundation (@CardanoStiftung) September 16, 2020
If you're curious about he price of ADA today, well, at the moment of writing this article, the coin is trading in the green and it's priced at $0.092477.