Following the significant drop in the priced of digital assets, now Bitcoin and the altcoins seem to be recovering.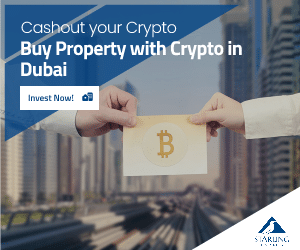 Cardano's ADA is also on a great path today.
At the moment of writing this article, ADA is trading in the green, and the coin is priced at $0.163121.
ADA is up by more than 10% in the past 24 hours.
Triggers for ADA's price surge
ADA's price surge is one that's based on technical trends. CryptoSlate notes that "after the correction earlier this week, the cryptocurrency began forming a crucial bottoming pattern that took it from the $0.14 level to $0.16. This marked a bullish breakout past a key resistance level."
The online publication notes that against Bitcoin, ADA seems to have little resistance. It's been reported that a trader eyeing a move of another 50 percent.
ADA could move as high as $0.24, the trader is suggesting.
Cardano's Charles Hoskinson is bullish on ADA
Cardano's Charles Hoskinson is bullish on Cardano.
This summer, he said that he thinks the Cardano network will host thousands of DApps in 2021:
"This time next year, I predict there will be hundreds of assets running on Cardano, thousands of DApps, tons of interesting projects and lots of unique use and utility. 2021 is going to be so much fun watching Cardano grow and evolve. The community is definitely ready to innovate."
Check out more details in the original article. 
Earlier today, it's been revealed that Charles Hoskinson dropped a new video for Thanksgiving Day.
He managed to impress his fans a lot with the questions and issue that he raised in this one.
Happy Thanksgiving and Some Thoughts https://t.co/UNISKiS350

— Charles Hoskinson (@IOHK_Charles) November 27, 2020
Someone wrote "Happy Thanksgiving! Great video again, you always raise valid and impactful questions. I agree that there should be a % vaccinated just like flu if it works like they say, then life goes back to normal. not the 'new normal', that is not living. Life is meant to be lived."