Cardano's Charles Hoskinson Drops A New Video: "Oracle Special"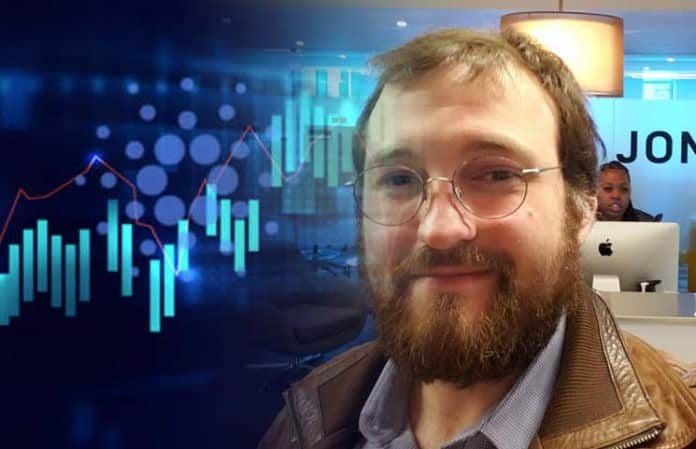 Cardano's Charles Hoskinson has the community on Twitter excited after he dropped a new video.
Check out the clip below to see what juicy things Hoskinson shared with his followers recently.
Cardano Oracle Special: https://t.co/DMnTcEoLyL

— Charles Hoskinson (@IOHK_Charles) December 18, 2020
Someone on Twitter said: "It's as if you're talking to your software team or a specialized software guru audience. The average person will have no clue what you're saying. If you want mass adoption, you will need to explain on layman's terms. Maybe you can't, or maybe you don't care to."
But another follower hopped in the comments and defended Hoskinson: "He doesn't need too. He's not talking to you. He's talking to developers and peers. Once the marketing starts, They will dumb it down for the masses."
Other than this, the feedback on YouTube was great.
Someone said: "You can always tell when Charles is excited about something when he releases these random videos in the middle of the day, and his intro is full of energy."
Another person on YouTube posted this: "I've been waiting on this one since Charles hinted at making Chainlink look like child's play. Cardano is truly on the bleeding edge of this technology."
Cardano Foundation releases fireside chat
In other recent news, the Cardano Foundation just dropped a new exciting tweet about the fireside chat that's been released on the future of the project. Check it out below.
ICYMI: We've had a lot of content highlighting ongoing projects recently. Don't miss out on the #CardanoFoundation fireside chat on the future of #Cardano https://t.co/Aj9mTCUyWB, our branding video https://t.co/c9SQuH2Esq or our work with @Scantrust: https://t.co/3r3D1ehC1h

— Cardano Foundation (@CardanoStiftung) December 19, 2020
We suggest that you check out the complete notes in the blog post in order to learn all the details.