Cardano's Charles Hoskinson Releases A Video About Social Media Curation Amidst Big Tech Censorship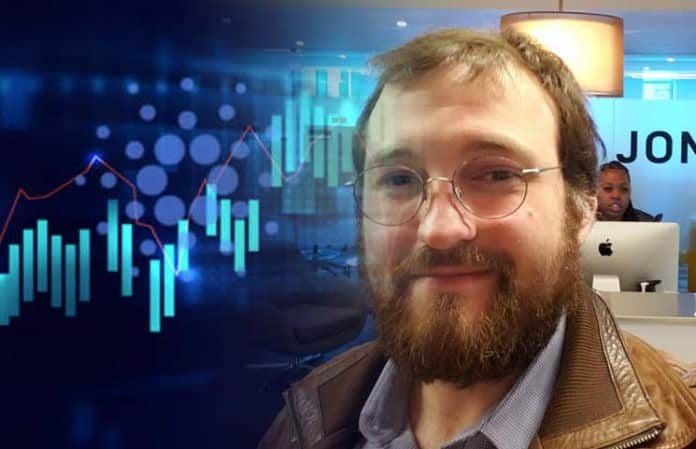 Cardano's Charles Hoskinson is addressing the elephant in the room – the big tech censorship. After Donald Trump has been blocked on social media, people started flocking to Parler.
The platform has been kicked out of Google Play, Apple, Amazon, and another option that is brought into discussion by people on Twitter is Gab these days.
Charles Hoskinson is addressing social media curating subject, and he recently shared a video on Twitter. You can check it out below.
Here is my video on social media curation: https://t.co/g9zfGtbK7e HD should be available in a few hours. And the name I was thinking of was Daryl Davis

— Charles Hoskinson (@IOHK_Charles) January 11, 2021
Someone said: "Lots of interesting ideas, addressing current major problems. Would be really interested to see this tried out, an evolved one. While we are waiting for evolution, though, for my part, appreciates having fact-checkers, and much prefers having to not."
Another follower posted this message: "Great video, Charles! When can we expect you and @EricRWeinstein to have a conversation about this and how blockchain technology could help in the future?"
Someone else asked: "Why is everyone held hostage by Google, YouTube, Twitter? Is Elon musk the only person on the planet to create everything better bigger, stronger ?? In America, when companies suck, you squash them with a better product."
Cardano addresses digital identity and the blockchain
Just the other day, we were revealing that Cardano just shared a post about blockchain and digital identity.
Check out the post that the Cardano Foundation shared on their social media account.
ICYMI: can #blockchain deliver on #digitalidentity for all? Read https://t.co/R0vBQg2TiR. #Cardano community spotlight: https://t.co/R0vBQg2TiR. Check out the latest #stakepool re-delegation https://t.co/oSUV9d6UCp help contribute to Stake Pool School: https://t.co/u6vd43yEf1

— Cardano Foundation (@CardanoStiftung) January 9, 2021
In the original post, Cardano writes: "With the launch of the Shelley through Cardano's hardfork in July 2020, stake pool operators can officially run pools and attract delegates on the Cardano mainnet."