Cardano is making headlines again due to the latest reports about the new upgrade that is set for takeoff. Vasil Upgrade is ready and you should check out the latest reports below.
Cardano Vasil upgrade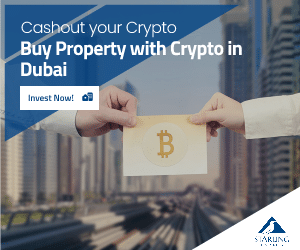 It's been revealed that in a September 18 broadcast, Cardano founder Charles Hoskinson reported that the Vasil hard fork implementation is now in its final stage after the hard fork combinator request was accepted.
It's also important to note the fact that Hoskinson continued that the automated process of implementing the Vasil upgrade has started.
He added the following:
"we all gonna sit back and watch the Vasil rocket take off. It's in the air right now…There's no going back now. It's been initiated."
It's worth noting the fact that the upgrade is scheduled to go live on September 22, and Hoskinson stated that some of the upgrade effects would only become much more visible by September 27 due to several technical reasons. Hoskinson did not reveal these reasons via social media accounts.
The Cardano founder also implored the community to upgrade their wallets to Daedalus 5.0.0 because it contains some really important fixes.
It's worth noting the fact that the crypto community has highly anticipated the Cardano upgrade for several months. The upgrade was delayed twice.
Cardano backer signs new important deal
The Cardano Foundation has just teamed up with Georgia's National Wine Agency and other partners to use blockchain technology.
This is made in an effort to track the quality and authenticity of wine produced by the eastern European country.
The partnership also includes the Bolnisi Winemakers Association and Scantrust, and it's important to note the fact that this intends to use the Cardano (ADA) blockchain to bolster Georgia's global wine production reputation.
According to the Cardano Foundation, a pilot program that targets both export and local markets will be launched in Georgia's Bolnisi region.