CBDCs have been making headlines a lot lately, and the subject continues to remain in the spotlight. Check out the latest reports below.
Iran brings CBDCs in the spotlight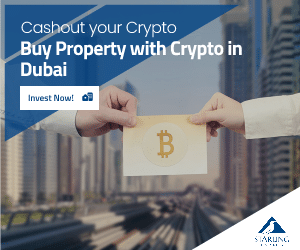 It's been revealed that the Central Bank of Iran will start a central bank digital currency (CBDC) pilot on Thursday, according to the news service of the country's Chamber of Commerce, Industries, Mines and Agriculture.
As the online pubcalition CoinDesk notes, in the report, the CBI was quoted saying the goal of the "crypto-rial" is to turn banknotes into programmable entities.
This report comes after the bank published a draft document outlining the "goals, dimensions, threats and opportunities for the development" of a digital rial in August.
It's also important to note the fact that in May 2021, the former CBI Governor Abdolnaser Hemmati said the bank had already developed a "primary version" of a digital rial.
Ali Salehabadi, who is the CBI's current head, said earlier this month that the bank had the necessary infrastructure and rules in place for a CBDC.
One other important thing that is worth mentioning is the fact that although the country's government views crypto as a means of circumventing strict U.S. sanctions. It even placed a $10 million import order to be paid in crypto earlier this year. More than that, the CBI has revealed little about its work on a digital rial, or its function.
Ripple advisor hints at more CBDC news
The payments company Ripple may issue announcements related to central bank digital currency (CBDC) in the coming weeks.
It's been just revealed that Ripple's senior advisor for CBDC and global partnership Antony Welfare hints that the San Francisco-based firm could make an announcement as XRP-focused analyst CryptoEri shares that Ripple is working on several related projects.
"Make sure you follow me for more CBDC announcements in the next few weeks"
It's worth noting that back in June, Welfare told The Paypers in an interview that Ripple is working on CBDC solutions with several pilot programs already in progress.