There are a lot of new optimistic crypto predictions out, and we'll be addressing the ones involving LINK, AVAX, and Fantom. Check out the latest reports about this below.
New crypto predicitons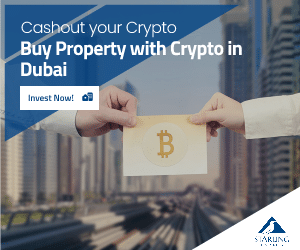 An influential crypto trader has shared his updated perspective on the performance of Chainlink (LINK) as the virtual asset experiences fluctuation.
Altcoin Sherpa, who has a significant following of 196,200 individuals on X social media platform, has predicted that blockchain oracle Chainlink is unlikely to break out of its current trading range for several months.
"LINK: still one of the best coins in terms of overall crypto infrastructure, but it is still one that is chopping around.
Would consider just buying this one and letting it sit for six months-plus and then selling it much higher later. This isn't a good active trade in my opinion."
Based on the analyst's chart, LINK has been trading between $9.33 and $5.53 since May 2022. As of writing, Chainlink is trading at $6.28, which is a 1.7% increase in the past 24 hours.
The trader is also keeping an eye on layer-1 projects that have decreased in importance during the current crypto cycle. However, he believes that some of them will be valued higher than their current prices in a year's time.
Regarding Avalanche (AVAX), a competitor to Ethereum (ETH), the trader's chart indicates that AVAX is testing a potential bottom at $9.82. Currently, Avalanche is trading at $10.07, which is a 1.2% increase in the past 24 hours.
Lastly, the trader examines smart contract platform Fantom (FTM). His chart suggests that Fantom could rebound after reaching the $0.202 level, which it last tested almost a year ago.
In other recent news, there are a lot of optimistic predicitons about the price of Bitcoin, but it is also important that we note the fact that BTC is currently seeing a downside trend.
On the other hand, there's no need to worry, as this trend basically means the fact that it's accumulation time.