A website called crypto51.app managed to sit in the spotlight with its recent assessment. The website gathered various sources to assess that the approximate cost of an hour attack on multiple blockchains.
Litecoin is secure and mining is good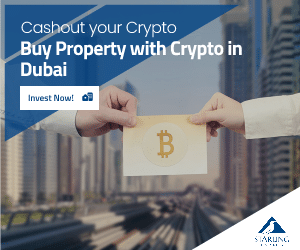 Litecoin founder Charlie Lee addressed this study in one of his latest tweets. Based on the assessment by crypto51 and on a few hash rate charts, Lee is trying to prove that Litecoin is currently providing high security and good mining as well.
Crypto51 website claims that the attack takes place when a miner with over 50% of blockchain processing power takes control over the network. The site achieved their results by collecting data from more websites including CoinmMarketCap, Mine the Coin and so on.
In his tweet, Lee says that using the data provided by the website mentioned above, crypto enthusiasts can rest assured that Litecoin is exceptionally secure and the mining is healthy. He also says that pools are really well distributed, the hashrate is up to 50x, and there are high capital costs to attack. Lee also posted some Litecoin charts as well.
In lite of recent 51% attacks and https://t.co/yfy2GcBfQE info, rest assured that the Litecoin is extremely secure and mining is very healthy. 👍🚀
– Pools are well distributed (largest 22%)
– Hashrate up 50x (past 1 year)
– High capital costs to attack ($322-761MM + ~$38-50k/hr) pic.twitter.com/hD8IrYM8dD

— Charlie Lee [LTC⚡] (@SatoshiLite) May 30, 2018
User feedback
LTC enthusiasts are excited to hear the news, and they see the crypto going straight to the moon. For instance, a user claimed that with all the good news that has been surrounding LTC lately there's nothing to worry about, pointing out that the fact that Nasdaq is also supporting the coin, this is a pretty significant deal. The user's advice is not to analyze the daily price of the crypto, but to enjoy taking part in a revolutionary technology and the price will follow as well.
Current status of the crypto market
The crypto market is slowly gaining its momentum back from a market cap of $304 billion to $334 billion in the past 24 hours. At 2:00 AM UTC, Litecoin was trending at the 6th position with a market cap of $6.9 billion. The crypto is trading at $120.28. For the past couple of days, the while crypto market was under a bearish trend, and Litecoin was no different. It fell to $110.90 yesterday and then it managed to gradually move into the green to reach its current price.