Circle crypto firm brings enthusiasts an exciting announcement. Circle shared the great news that it managed to raise $110 million via a Series E fundraising round that was led by the Chinese company Bitmain Technologies. Now, Circle enters Coinbase, and it's proudly wearing the tag of the best-founded crypto companies in the U.S. Circle also revealed that they plan to launch dollar-backed crypto called USD-C.
USD-C could successfully replace Tether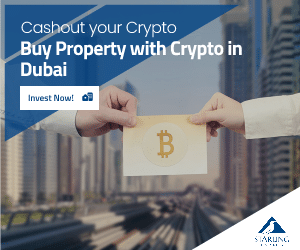 Circle reveals some pretty bold plans involving the latest mobile project called Centre besides announcing that it aims to create a stable coin.
USD-C will mostly be a replacement for Tether which is currently still unaudited and pretty shady. This makes it look like a threat to the crypto community, so a well-established different option would definitely come in handy.
The series E funding round includes significant investors such as Bitmain Technologies, Blockchain Capital, Pantera, Digital Currency Group and more venture firms.
The USD-C token will be based off of the Ethereum network, and Circle's subsidiary company, Centre will manage its protocol.
A cryptocurrency that is highly linked to a fiat currency would have the ability to add more value to the blockchain ecosystem. "It is difficult to use something like bitcoin if the volatility is so high," Circle's founder and CEO Jeremy Allaire stated. "Something like this makes it more possible."
Bitmain to support the USD-C project
Circle also announced that Bitmain would support the Centre project and the resale of the new token, USD-C. "Bitmain will help Centre introduce multiple fiat stablecoins in a variety of geo-currency zones," Circle says.
The company goes on and details that "existing fiat-backed approaches have lacked financial and operational transparency, have operated in unregulated jurisdictions with unknown banking and audit partners, and have been built as closed-loop ecosystems and closed proprietary technologies."
Among Circle's plans, there are more exciting projects in the works for Circle Invest, Circle Trade, Circle Pay and other involving Poloniex exchange. The company sees the future of our global economy as open, inclusive, shared, distributed and most of all powerful. You can read their entire official notes here.