As the crypto market recovers following recent losses, there are all kinds of exciting things taking place in the crypto space. Check out the latest news below.
Circle supports ETH PoS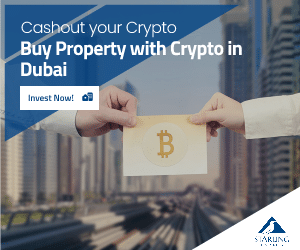 USD Coin (USDC) issuer Circle said that it would support only the Ethereum proof-of-stake chain once Ethereum completes its highly anticipated Merge.
In a statement, Circle says that it made its decision based on the role it plays in the Ethereum ecosystem as the issuer of the biggest ERC-20 token and the "largest dollar-backed" stablecoin on the network.
"As Ethereum approaches "The Merge" event, we are excited about the future scaling opportunities it unlocks as well as the reduced energy consumption profile of the network. USDC is the largest dollar-backed stablecoin issued on Ethereum and, as the issuer of USDC, Circle intends to fully and solely support the Ethereum proof-of-stake (PoS) chain post-merge."
The notes continued and said the following:
"We understand the responsibility we have for the Ethereum ecosystem and businesses, developers and end users that depend on USDC, and we intend to do the right thing."
Circle reiterated that it considers the upcoming Ethereum PoS chain to be the only "valid" home for USDC relative to any potential forks of Ethereum.
"While we don't speculate on the possibility of forks post Ethereum Mainnet merge, USDC as an Ethereum asset can only exist as a single valid "version," and as stated previously, our sole plan is to fully support the upgraded Ethereum PoS chain."
ETH devs address privacy and users
CoinDesk notes that crypto enthusiasts cheered on Ethereum cofounder Vitalik Buterin, who took the stage to kickstart the event that ran August 5-7.
"Buterin cited zero-knowledge (zk) proofs and Soulbound tokens as major developments within the Ethereum ecosystem that could provide better privacy, better security and real-world use cases for users," the online publication mentioned above notes.