Recently, Circle Invest, a Goldman Sachs-backed crypto platform, decided to sell three new collections of index funds for cryptocurrencies, as reported by CCN.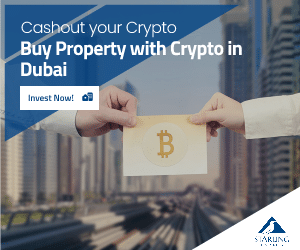 According to the Senior Vice President at Circle, Divya Agarwalla, the Circle's "Buy the Market" feature is a very successful one as more than 30% of the platform's clients are using it.
The three newly launched cryptocurrency "collections" are made of an index of coins categorized by their primary mission, namely, Platform, Payments, and Privacy.
"Crypto is complicated. Many projects aim to solve similar real-world problems, but take vastly different approaches to get there," Agarwalla said.
"Projects like Bitcoin (BTC), Bitcoin Cash (BCH), Stellar (XLM), and Litecoin  (LTC) are trying to build superior payment rails based on blockchain technology so that making payments is as easy, instant, and as borderless as sending an email," Agarwalla added.
Cryptocurrency Index Funds Become Increasingly More Common
"If customers are passionate about this category of assets and want to invest, they can simply buy the Payments collection. Each of the assets in the collection will be weighted by market cap. Customers will also be able to educate themselves on the collections through our in-product content," explained Agarwalla.
Lately, cryptocurrency index funds became more attractive to investors, so the competition in this regard increased proportionally.
In September, for example, Coinbase, the famous US-based crypto exchange platform, joined this field with the launch of its own cryptocurrency index funds. Now, it's the turn for Circle, the Goldman Sachs-backed crypto platform, to launch three new cryptocurrency index funds collections.
The new investment feature offered by Circle Invest is available in the updated version of the crypto platform's app for Android and iOS.
Remember that the Goldman Sachs-backed crypto platform, Circle, only offers 11 cryptocurrencies on its network so that the cryptocurrency index funds collections will be comprised with them.