The global pharmaceutical industry is an essential sector for humankind, therefore trying and enhancing its features for the benefits of users is crucial.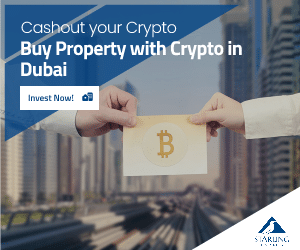 CTi (Clinical Trials Intelligence) understood this, and its main target is to diminish costs and enhance the speed of access to new medicine in order to reduce the overall costs for this industry.
ClinTex is the company behind CTi, and they plan to revolutionize the ways in which clinical trials are usually conducted by using a mix of smart contracts, both on the Ethereum public blockchain and on their very own private consortium blockchain.
The platform is a decentralized database of clinical data, but it will also host seven separate DApps with the main feature of managing and enhancing the key pain points in the clinical trials.
Saving lives through affordable treatments
Developing new treatments is a $350 billion industry, and each of the treatments needs massive funding and resources before it can be fully introduced to the market at an average of $2.5 billion per new medicine.
Almost 80% of the clinical trials have been found to be overrunning their timelines by an average of 10.8 months, according to research.
The bad news is that this translates to $8million lost revenue on a daily basis when a drug is delayed. More than this, the number of clinical trials that are being conducted is on the rise and so as their associated costs.
ClinTex plans to resolve this severe problem by implementing the use of predictive analytics and machine learning to this whole clinical process.
CTi plans to predict and prevent in the most accurate possible way the expensive problems and overruns that may occur with traditional trials.
If CTi were to deliver saving to pharma of just 1% generate applied to just 1% of the global clinical trials, this would translate to the impressive figure of $35 million in savings on a yearly basis that can be passed on to patients so that they can live longer and healthier lives.

How can the blockchain solution support clinical tests?
The FDA and other regulatory authorities have to be able to verify the quality and integrity of the clinical data, the pharmaceutical firm has to record all changes, who made them and when, and all of this in accordance with Good Clinical Practice (GCP).
A blockchain ledger is the perfect record keeping tool because this is precisely what it's doing.
The blockchain can support having a secure, immutable and complete recorded history of clinical data views stored on a blockchain will allow for the creation and evolution of a decentralized clinical database.
CTi will use this for extremely powerful machine learning algorithms that will increase in potency over time, while also providing a powerful predictive tool for clinical trials that will lead to innovative opportunities to improve quality and efficiency in the process of conducting clinical research.
ClinTex CTi holds a TGE in Q4 2018
ClinTex is a solution provider for the most severe issues in the pharma industry, and it plans to enhance clinical trial processes by providing tools for improving operational efficiency, medical review, and clinical data quality.
Such an innovation in the blockchain technology can make machine learning accessible for the end-to-end clinical trial process for the first time.
This will also allow users to extract predictive insights from the data without requiring prior machine learning expertise.
ClinTex CTi will hold a token generation event (TGE) in the fourth quarter of 2018 when the team will distribute CLX, their native token for the CTi ecosystem.
This token generation event is set to be one of the first ones to operate under the regulated environment of Malta's Financial Services Authority (MFSA), under Malta's Virtual Financial Assets Act, 2018.
You can learn more about ClinTex CTi by heading over to their official website where you can also take part in the public sale.