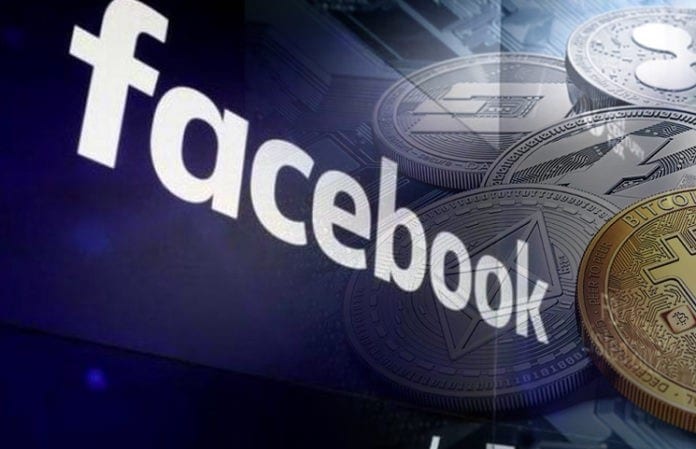 We recently reported that Facebook is gearing up to launch its very own crypto. Visa, PayPal, and more have been said to be backing the new massive coin.
Wall Street Journal reported that each one of the companies would contribute $10 million to the social media's foray into crypto. The publication cited "people familiar with the matter."
Facebook's coin is known as GlobalCoin or Libra
The coin is known in the crypto space at the moment as GlobalCoin or Libra, and it will reportedly be governed by a new consortium of corporations and non-profit organizations, writes the Daily Hodl.
The social media giant has established the Libra Association that will reportedly include a lot of companies that will act as founding members of Project Libra to launch Facebook's new crypto.
GlobalCoin, which will be pegged to multiple currencies is expected to be launched early next year.
The Block has published a list of the consortium's founding members who will reportedly invest $10 million in this interesting project.
Here are the members of Facebook's Libra Association, as reported by The Block:
Anchorage
Andreessen Horowitz
BisonTrails
Booking Holdings
Calibra (Facebook subsidiary)
Coinbase
Creative Destruction Lab
eBay
Farfetch
Iliad
Kiva
Lyft
Mastercard
MercadoLibre
Mercy Corps
PayPal
PayU
Ribbit Capital
Stripe
Thrive Capital
Uber
Union Square Ventures
Visa
Vodafone
Women's World Banking
Xapo
Facebook's coin, a major competitor for banks
The same online publication mentioned above also notes that unlike other digital assets that are trying hard to bring adoption and build recognition.
The coin of Facebook will capitalize on its household's name and the ability to leverage its massive user base.
This made experts believe that Facebook will offer lots of financial services and compete with banks as well.
Bitcoin analyst Andreas Antonopoulos has recently said that the rise of Facebook's GlobalCoin/Libra could spell trouble for big banks.