It's been just revealed the fact that the COinbase executives have been able to make millions despite the crypto hardships that the year 2022 brought. Check out the latest reports about this below.
Coinbase executives made millions in 2022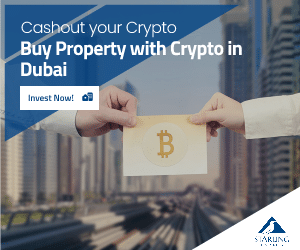 Coinbase executives managed to seek shelter during crypto winter, according to the latest reports coming from Blockworks.
"Crypto lost a whopping $1.6 trillion off of its total market cap in 2022, but that didn't stop Coinbase executives from raking in cash," a new article begins.
According to an SEC filing – with the exception of chief financial officer Alesia Haas – Coinbase's executives walked away with more money in their pockets in 2022 than the year before.
The same notes reveal the fact that CEO Brian Armstrong "made a total of $7.4 million last year, though $6.3 million of that total figure went to personal security costs."
More than that, here are more details that are worth checking out. 
"Emilie Choi, chief operating officer and president, made $23.4 million in total compensation.

Haas made $11.9 million, down from the $16.2 million she made in 2021.

Surojit Chatterjee, former chief product officer, walked away with $20.7 million.

Chief Legal Officer Paul Grewal made $7.4 million."
Coinbase in the news
The crypto exchange giant Coinbase is calling the United Arab Emirates (UAE) a possible key location for its planned expansion of global operations.
According to a new blog post, Coinbase CEO Brian Armstrong and more executives are meeting with UAE policymakers in Dubai as they consider expanding to the crypto-friendly region.
Coinbase stated the following:
"Crypto and Web3 serve as enormous opportunities for economic and technological diversification for the UAE, and the region has the potential to be a strategic hub for Coinbase, amplifying our efforts across the world."
The visit comes as Coinbase is engaged in a battle with the U.S. Securities and Exchange Commission (SEC). Check out our previous article for more details.