It has been revealed the fact that Coinbase has just launched a 14-month "Stand with crypto" initiative. This will reportedly be lobbying the US lawmakers on crypto.
Coinbase launches a 14-month stand with crypto move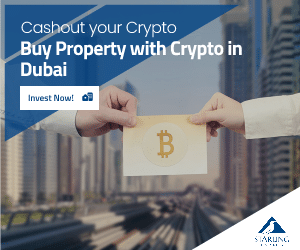 The prominent cryptocurrency exchange in the US, Coinbase, is initiating a 14-month campaign to persuade lawmakers in Washington D.C. to establish more precise regulations for digital assets.
As per the latest blog post, Coinbase's "Stand With Crypto" program incorporates various tactics, including urging the millions of Americans who possess digital assets to reach out to their representatives and support crypto-friendly laws.
The Stand with Crypto Alliance is calling upon the 52 million individuals who own or support cryptocurrency to unite and advocate for its use. The campaign will last for 14 months and will consist of three parts.
Firstly, the Coinbase platform will be used to encourage crypto owners to become advocates for this single cause. Stand with Crypto's decentralized app, accessible through the Coinbase app, has already attracted over 100,000 users in the few weeks since its formation.
Secondly, a comprehensive paid media campaign will be launched across all platforms. The campaign will feature digital and outdoor advertisements in Washington, D.C., with plans to distribute them nationally.
Thirdly, the campaign will focus on nine states with a high number of crypto owners. Stand with Crypto will deploy full-time field organizers to these states and host on-the-ground events, such as those already held in Ohio, Nevada, Georgia, and Montana. The targeted states are AZ, CA, GA, IL, NH, NV, OH, PA, and WI, with a specific goal to build a club of crypto advocates in Georgia consisting of at least 11,779 members.
Overall, the Stand with Crypto Alliance aims to mobilize the 52 million Americans who own cryptocurrency and focus their efforts on advocating for its use.
As noted by the online publication the Daily Hodl, back in June, the U.S. Securities and Exchange Commission (SEC) sued Coinbase for allegedly "operating as an unregistered securities exchange, broker, and clearing agency." The case is ongoing at the moment as well.