Coinbase Pro drops an important announcement. Check out their Twitter message below.
Starting today, inbound transfers for SOL are now available in the regions where trading is supported. Traders cannot place orders and no orders will be filled. Trading will begin on or after 9AM PT on Monday May 24, if liquidity conditions are met. https://t.co/93Hmc2hV9J

— Coinbase Pro (@CoinbasePro) May 20, 2021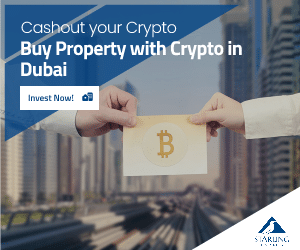 The official blog of Coinbase reveals that "One of the most common requests we receive from customers is to be able to trade more assets on our platform. Per the terms of our listing process, we anticipate supporting more assets that meet our standards over time."
The same notes say that "Starting immediately, we will begin accepting inbound transfers of SOL to Coinbase Pro. Trading will begin on or after 9am Pacific Time (PT) Monday May 24, if liquidity conditions are met."
Solana (SOL) is a decentralized computing platform that is using SOL in order to pay for transactions.
Check out the complete blog post that Coinbase posted.
Coinbase reveals private debt offering
A few days ago, Coinbase revealed that it will conduct a $1.25 billion private debt offering.
As The Block Crypto noted, "Coinbase Global, Inc. ("Coinbase") (Nasdaq: COIN) today announced its intention to offer, subject to market conditions and other factors, $1.25 billion aggregate principal amount of Convertible Senior Notes due 2026 (the "notes") in a private offering (the "offering") to persons reasonably believed to be qualified institutional buyers pursuant to Rule 144A promulgated under the Securities Act of 1933, as amended (the "Securities Act")," the firm said in a statement.
"Coinbase also expects to grant the initial purchasers of the notes a 30-day option to purchase up to an additional $187.5 million principal amount of notes solely to cover over-allotments. The notes will be senior, unsecured obligations of Coinbase, will accrue interest payable semi-annually in arrears and will mature on June 1, 2026, unless earlier repurchased, redeemed or converted," the platform added.