Coinbases's CEO Brian Armstrong believes the legislative branch of the government has to step in and stop the US SEC from driving the crypto industry out of the country. Check out more details about the issue below.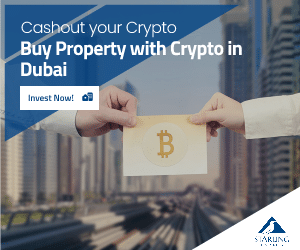 Armstrong said that Coinbase has met with the SEC in order o push for a rule book that offers regulatory clarity for crypto players in the USA.
Coinbase's CEO noted that the regulatory bodies have to enact the policies before they enforce them.
"Met with the SEC today. We'll continue pushing for a clear rule book in the US for crypto regulations.
The US can't afford to fall behind on this important technology to update the financial system.
Also important for regulators to set policy and THEN enforce it. Not start with enforcement before there are clear rules. At this point seems like Congress will need to step in."
He continued and stated the following:
Spent the day in DC meeting with members of congress. We need regulatory clarity in the U.S. for the centralized players in crypto for many reasons – consumer protection, national security, economic growth, etc.

The SEC has caused untold harm to America with its policy of… pic.twitter.com/eV13Ny66db

— Brian Armstrong (@brian_armstrong) April 20, 2023
Other financial news
Rich Dad Poor Dad author Robert Kiyosaki warns that George Orwell's novel 1984 could quickly become a reality. This could be happening when the US goes ahead with launching a central bank digital currency (CBDC).
In a new episode of The Rich Dad Channel, Kiyosaki says that a "FedCoin," or a Federal Reserve-issued CBDC, will allow the authorities to become omnipresent and surveil Americans' every move to make sure they are behaving.
Future of US dollar addressed
The future of the US dollar and the American empire itself is now firmly in doubt, according to a financial analyst and former Goldman Sachs executive.
Charles Nenner, who worked as head of market timing at Goldman for more than 10 years, says he's reversing his long-held belief that the dollar will remain strong.