As we already reported, Satoshis are a trending subject on Twitter with all kinds of big voices in the crypto space highlighting the importance of exchanges listing SATS as fractions of Bitcoin.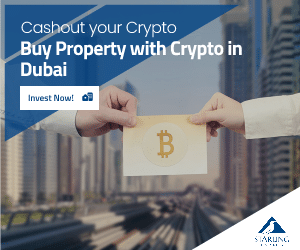 Plan B and Micke Novogratz are just a couple of these important voices who addressed the subject on social media.
A lot of potential investors are not putting their cash into BTC because they always think that they can never buy one whole BTC, and this is a massive drawback.
Sats definitely have to be listed on exchanges as fractions of a BTC.
1 sat is 0.00000001 BTC. Check out what analyst Plan B just tweeted:
I ❤ Sats. Great project, great team.

We are early: 1 sat = $0.00059 !!
Could go to $1 🚀

Sats are listed on every big exchange (ticker $BTC). pic.twitter.com/FrzWBEMXxI

— PlanB (@100trillionUSD) May 8, 2021
Mike Novogratz seconded that and posted the following tweet.
It is time to switch to Satoshis. Too many people telling me at $58,000 $BTC too expensive. Which exchange will be first to quote in SATS? @cz_binance @brian_armstrong @SBF_Alameda @tyler

— Mike Novogratz (@novogratz) May 8, 2021
Scott Melker posted the following message in the comments: "21 quadrillion sats is enough for everyone. Credit @MarkYusko for making that point clear to me."
CoinMarketCap lists Sats
Check out what this Twitter account spotted on CMC:
CoinMarketCap has added sats! #SatsTo1Dollar pic.twitter.com/2DasE6qelv

— Documenting Bitcoin 📄 (@DocumentingBTC) May 8, 2021
Someone said: "This is very important I think for long term mainstream adoption and perception of bitcoin; Sats will be the common unit I think down the line."
A follower asked: "Question, isn't a Satoshi .00000001 of a Bitcoin? Would this be different than buying Bitcoin?" and the reply he got was: "use @CashApp or @SwanBitcoinor @Gemini etc. Sats (Satoshis) are the increment of a bitcoin. I spent $20 on @CashApp today and bought 33,194 sats which is 0.00033194 #bitcoin."
At the moment of writing this article, 1 Satoshi is $0.0005837.