Crime and cryptocurrency: impossible to crack?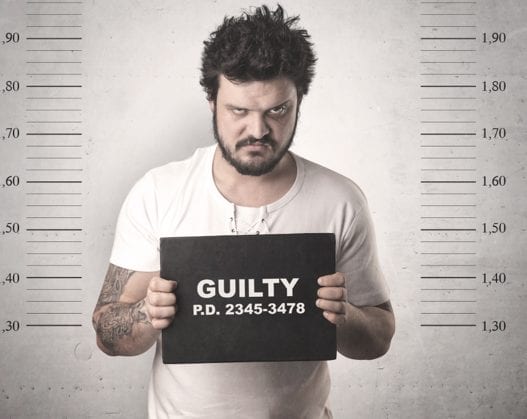 When commentators speculate exactly why bitcoin and other cryptocurrencies have not taken off in quite the way that their originators planned, there are a number of reasons put forward.
Naturally, the first is that it's a completely new kind of currency. It understandably takes time for the billions of people who use conventional currencies to make the switch to something different.
The second may be the volatility of their value. In the most extreme example of currency fluctuation in recent years, one bitcoin was worth around $1,000 at the start of 2017, but over $10,000 by the end of the year.
The third is the perception that cryptocurrencies all have links to crime and terrorism. Unfortunately, it's true that on the dark web, cryptocurrencies are used to buy weapons, slaves and drugs – and this has undermined its reputation.
Why cryptocurrencies appeal to the underworld
For obvious reasons, the anonymity at the heart of cryptocurrencies inherently appeals to criminal and terrorist organisations. With no names or addresses attached to accounts, it's the ideal way to pay or receive money that is all-but untraceable.
Then there is the irreversible nature of a blockchain transaction. This is a very valuable feature when two less-than-trustworthy parties may be doing an illegal deal with each other.
The speed of transactions is also of very obvious appeal, along with the fact that they are not being overseen by any bank, financial institution or other official authority who might notice something suspicious and then choose to investigate or intervene.
More than 99% of the internet is the Deep Web and dark web – a world in which illicit trading between anonymous parties is commonplace. In a truly global environment and one in which activity such as drugs smuggling and arms dealing is taking place across national borders, having one shared currency also has some very obvious advantages for international criminal and terrorist organisations.
The Silk Road situation
Cryptocurrency's reputation problem also has a great deal to do with the fact that almost as soon as they entered the public consciousness they were identified by criminals as a way to trade anonymously online. One of the first organised methods was the now notorious Silk Road, which was originally founded with positive intentions.
Set up in 2011 and run on the dark web by Ross Ulbricht, it quickly became a major market place for illegal drug deals. Despite being closed down by the FBI in 2013 and Ulbricht being convicted in 2015 and imprisoned for life with no parole, Silk Road sprung up again later in the year, again being closed down by the FBI soon afterwards.
But the reputational damage to cryptocurrencies had been done, and many more criminals had been alerted to the possibilities that they present to them.
Terrorist organisations using cryptocurrencies
As well as being the favoured way to pay, deposits in cryptocurrencies are now also criminals' preferred way of receiving payments in order to release ransomware. It is a increasingly popular method of extorting payments both from individuals who may inadvertently infect their computers and corporations who are effectively crippled when it happens to them.
So far we've only discussed criminals who have used cryptocurrencies to finance their nefarious activities, but equally worrying has been their prevalence in the world of terrorism.
There have been a number of high profile instances in recent times of both ISIS and Al-Qaeda receiving funds in the form of cryptocurrencies.
In 2017 a case came to light in New York of a woman using bogus information to raise over $60,000 in loans and credit card cash advances with the intention of transferring the money to ISIS in the form of bitcoin. She planned to route the transaction via Turkey, China and Pakistan making it even more untraceable. The authorities were able to intervene and she was prosecuted for intending to provide support for a terrorist organisation.
While most cryptocurrencies have been set up with integrity by their founders there are also examples of ICOs that have been fraudulent in intent. There are even questions being asked about whether the premature death of the founder of the QuadrigaCX exchange may have faked his own death in India in order to net $190 million. Of course, there may be nothing to these rumours. But, true or not, it all adds to the narrative of cryptocurrencies being run and used by unscrupulous characters. 
Cryptocurrencies in other industries
That said, cryptocurrencies are starting to be used by a number of legitimate industries to help them make transactions and grow as enterprises. For example, it's predicted to become a force within the travel industry over the next decade – helping tourists make international payments without having expensive exchange rates.
Another prime example is the online gaming industry. On paper it seems like a perfect match. Online casinos operate internationally and many of the players who use them value their privacy. They also value the opportunity to make deposits and receive their winnings more quickly than through traditional banking methods. The chance to see exchange rates potentially act in their favour is also of obvious appeal.
Admittedly, there are a number of sites that are starting to welcome bitcoin and other cryptocurrencies as a form of payment – but these are largely unregulated. There's also the rise of Edgeless casinos, which run on Ethereum.
However, for the larger online casinos to start accepting it a form of payment, there needs to be a shift in gambling regulations. Currently in the UK, casinos are shut down unless they can prove that they have robust procedures in place to identify and verify players and their funds, to reduce the risk of money laundering. This is clearly incompatible with the anonymous nature of cryptocurrency, and why you're never likely to see cryptocurrency accepted as a payment option by a leading online operator like 777 casino.
Until cryptocurrencies can genuinely prove to be as well regulated as fiat currencies, with all the checks and verifications that this will entail, it's not likely that the situation will change. It's fair to say that the sheer volume of illicit activity carried out using cryptocurrencies means that it's not something that going to happen soon.
The scale of the problem
In a report prepared by the University of Sydney Business School and published in 2018 it suggested that around 46% of all bitcoin transactions involve some kind of illegal activity. This amounts to the equivalent of $76 billion a year. Even more worryingly, the report includes the information that approximately 25% of all current bitcoin users are connected to illegal activity in some way.
With an issue of this scale, it calls for fairly draconian measures to tackle it. Already, many governments and financial institutions have started to put bitcoin and other cryptocurrencies under greater scrutiny. The problem that they face is that they have no direct control and, in many cases, it's hard to identify who does. So unlike money laundering which banks are obliged to identify and report, no such measures can be taken for cryptocurrencies.
But as the use of cryptocurrencies does start to spread it seems likely that legislation and regulation may well be introduced. This might fly in the face of the principle of independence  on which all cryptocurrencies are based. But this is probably a trade-off worth making in order to ensure their long term survival. There will also inevitably have to be greater self-policing by the currencies themselves.
Finally, it's worth remembering that all finance and financial transactions are targeted by criminals, whether they're forging currency or hacking into bank accounts. So it's not a problem that's exclusive to cryptocurrencies – but it is one that's going to need a great deal of ingenuity to solve.