The mainstream adoptions of crypto and their underlying tech, the blockchain, has been one of the most important goals that the crypto space has chosen.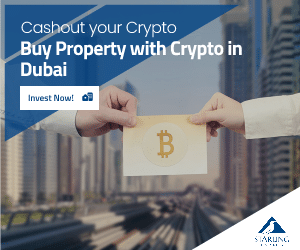 There have been a lot of moves made in this direction, and things seem to continue on the right path to success.
It's been just reported that the crypto-financial service provider Bitcoin Suisse teams up with European payments firm Worldline in order to unlock instant BTC and ETH payments for about 85k merchants in Switzerland.
An official press release details that the new service is called WL Crypto Payments, and it enables merchants to accept BTC and ETH payments.
ETH and BTC adoption is booming
According to the same official notes, from now on, merchants can download the WL Crypto Payments mobile app or install a payment plugin on their websites. This will allow customers to pay through their usual mobile crypto wallet apps.
The crypto transactions will be securely converted into Swiss Francs immediately after payment confirmation. Such a thing could reduce a merchant's exposure to volatility risks, according to Worldline.
Dr. Arthur Vayloyan, chief executive of Bitcoin Suisse, stated the following about these latest moves.
"This is a historic milestone for crypto adoption in Switzerland and beyond… This step proves once again that Switzerland is a leader in collaborative innovation and a pioneer in the crypto and blockchain industry."
ETH and BTC in the crypto space
There have been lots of optimistic predictions about the prices of digital assets these days, despite the massive volatility. These are surrounding BTC and ETH as well.
Earlier today, we revealed that the CEO of an on-chain analysis company called CryptoQuant, Ki Young Ju, said that Ethereum could be able to outperform Bitcoin in the long run.
Ethereum could hit a new ATH before Bitcoin does, according to the latest predictions.
"ETH might reach its all-time high earlier than BTC in the long term. Current ETH price is closer to ATH compared to BTC."
Stay tuned for more relevant news from the crypto space.