Crypto Adoption Boom: Grayscale To Surpass $10 Billion In BTC, ETH, XRP And More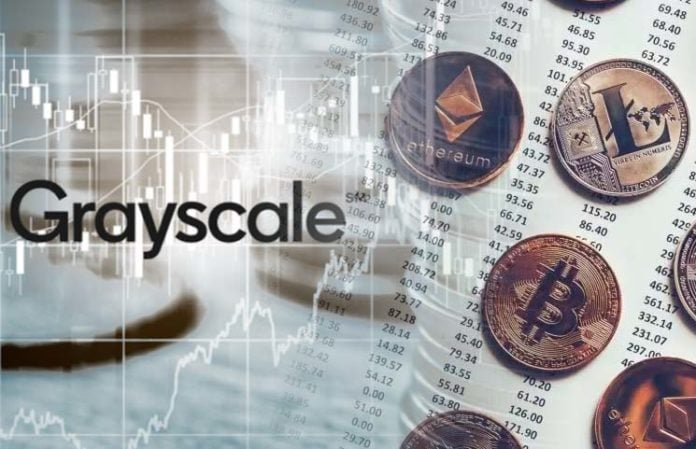 The mainstream adoption of digital assets is getting strong with all kinds of big players hopping into the crypto wagon.
It's been just revealed that crypto giant Grayscale is on the verge of a major milestone.
$200 million to go https://t.co/vnQWM2dz2a

— Barry Silbert (@BarrySilbert) November 13, 2020
It seems that new numbers on Grayscale's crypto products are showing that the company now has $9.8 billion in assets under management (AUM) – this means that they are rapidly approaching the $10 billion mark.
Someone commented: "Don't you dare stop at 10 billion. 100 billion is a modest goal for the short term."
It's been reported by the online publication the Daily Hodl that "Grayscale's suite of investment products give institutional investors a simple and regulatory compliant way to gain exposure to Bitcoin (BTC), Ethereum (ETH), XRP, Bitcoin Cash (BCH), Litecoin (LTC), Stellar (XLM), Horizon (ZEN), Zcash (ZEC), and Ethereum Classic (ETC)."
Crypto investments are growing at a rapid pace
Another important thing that's worth noting is that the firm's Q3 report is showing just how fast the space is growing this year.
According to the company, investors bought $1.05 billion in Grayscale Trusts during the quarter, and this is higher than its previous record of $906 million in Q2 2020.
"More institutions invested in 3Q20 than ever before and have increased their average allocation from $2.2 million in 3Q19 to $2.9 million in 3Q20. Institutions that are comfortable with multiple products within the Grayscale suite of products have averaged nearly double the commitments of single-product investors during 3Q20…" according to the official notes.
The report continues and notes that "Consistent and significant growth in the demand for digital assets – shown through the lens of Grayscale asset raising – continues to corroborate our view that digital assets are an emergent market that should not be ignored. This persistent demand has allowed Grayscale Bitcoin Trust to become one of the fastest-growing investment products in the world."