According to the latest reports, it seems that the correlation between crypto and the equity markets is growing in Asia. Check out the latest reports below.
Crypto and equity markets correlation is growing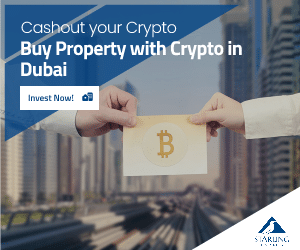 It's important to begin by noting that before the pandemic in Asia there was a strong division between the crypto and financial markets in general.
As Cointelegraph notes, as the border has got thinner and the situation demands additional regulatory measures, according to the International Monetary Fund (IMF).
The online publication mentioned above notes that in a blog post from Aug. 21, a group of IMF economists shared their concerns over the dynamics of Asian markets.
Here, the integration of crypto in the larger financial system appears to be growing swiftly. This poses certain risks to financial stability, the economists stated, adding:
"While the financial sector appears to have been insulated from these sharp movements, it may not be in future boom-bust cycles. Contagion could spread through individual or institutional investors that may hold both crypto and traditional financial assets or liabilities."
Check out the complete blog post in order to learn more details.
The crypto market today
Earlier today, we revealed that the former Goldman Sachs executive Raoul Pal says an explosion of the crypto market cap by 200x in the next decade is within the realm of possibility.
During a new interview with crypto analyst Scott Melker, Pal said that we could witness an unprecedented accumulation of wealth in the next 10 years.
"What I do know is if I just extrapolate the network adoption effects, the number of users, and where the number of users is going and assume it gets to somewhere between four and five billion in the next 10 years or so – which would be central bank digital currencies enabling it, all ticketing, a whole bunch of stuff going that way – the market cap of the space goes from $1 trillion to $200 trillion…"
He continued and said the following:
"People don't realize the world has never seen an accumulation of wealth like that in history. This would be the shortest period of time of the largest accumulation of wealth ever seen."