It has been revealed the fact that the faith in crypto is exploding, and trillions of dollars cannot wait to flood the space. Check out the latest reports about this below.
Trillions of dollars wait to flood the crypto space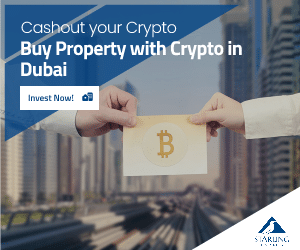 According to macro investor and fund manager Dan Tapiero, crypto technology is witnessing a massive adoption wave.
In a recent interview with Raoul Pal, a former Goldman Sachs executive, Tapiero stated that traditional retailers and finance giants are all-embracing digital assets to enhance their business models.
He explained that this adoption wave is one of the major differences between the previous bear market years and today.
"This right now is the beginning of the 'normie,' traditional, corporate world adoption of Web3, blockchain, crypto, digital assets… Whatever you want to call it, it's happening now. At the end of the last bear phase, we didn't have hundreds of companies trying to figure out how to incorporate NFTs (non-fungible tokens) into their business model. Now you've got Adidas and LVMH and Nike and all these giant companies on that end."
The notes continued and stated the following:
"You've got Franklin Templeton and Fidelity and BlackRock. The buying hasn't happened yet. But they put down their stake and they said to the people in Washington, Listen, we control trillions of dollars of assets. Okay, we want an ETF (exchange-traded fund). All right. So that's great. But that's just a conduit for capital.
The investor is expecting a surge in digital assets as more capital from the traditional world enters the space. He refers to the current market cycle as "the adoption cycle."
The protocols in place have a steady cash flow. Ethereum, which is one of the businesses in this space, was the second fastest business to reach $10 billion in revenue.
However, it's not the type of revenue that traditional investors are accustomed to.
The investor believes that the influx of more capital from the traditional world will cause the digital asset space to expand exponentially.