The mass adoption of digital assets has been one of the most important steps that the crypto industry made. There are numerous moves that support this massive goal, and they continue.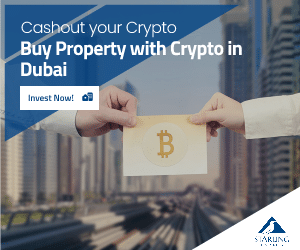 Check out the latest reports about crypto adoption below.
LINK teams up with SWIFT
The pseudonymous host of Coin Bureau is reportedly connecting the dots in Chainlink's (LINK) recent partnership with the SWIFT payments network.
Not too long ago, Chainlink announced SWIFT will utilize LINK's Cross-Chain Interoperability Protocol (CCIP) in an initial proof of concept.
According to Chainlink, the proof of concept project has the main target of making the SWIFT network interoperable across different blockchains.
SWIFT is using the Cross-Chain Interoperability Protocol (CCIP) in an initial proof of concept.

CCIP will enable SWIFT messages to instruct on-chain token transfers, helping the SWIFT network become interoperable across all blockchain environments.https://t.co/8GOBNhzwCk pic.twitter.com/Pvm0Cex45e

— Chainlink (@chainlink) September 28, 2022
Coin Bureau host Guy said not too long ago what the partnership with the payments institution really means.
"The bigger question is whether this protocol would increase the demand for LINK if it does get adopted."
He continued and explained the following:
"And the answer seems to be no. That's simply because LINK is used to pay Chainlink oracle providers for their services. These oracle providers then turn around and sell their LINK for fiat. Even so, that doesn't mean that there couldn't be a speculative pump associated with SWIFT's Chainlink integration if it comes to pass."
To conclude,k he also explained that the only problem is that this speculation is "nowhere to be found during a crypto bear market."
We suggest that you check out the complete original article posted by the Daily Hodl in order to learn more details about all this.
Stay tuned for more crypto news and make sure to check out the market.