There are a lot of optimistic crypto predictions rolling out despite the market price drops that we have seen lately. Check out what macro guru Raoul Pal is saying.
Raoul Pal drops new crypto prediciton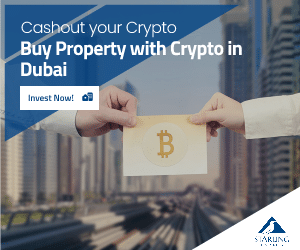 Former Goldman Sachs executive Raoul Pal says an explosion of the crypto market cap by 200x in the next decade is within the realm of possibility.
During a new interview with crypto analyst Scott Melker, Pal said that we could witness an unprecedented accumulation of wealth in the next 10 years.
"What I do know is if I just extrapolate the network adoption effects, the number of users, and where the number of users is going and assume it gets to somewhere between four and five billion in the next 10 years or so – which would be central bank digital currencies enabling it, all ticketing, a whole bunch of stuff going that way – the market cap of the space goes from $1 trillion to $200 trillion…"
He continued and said the following:
"People don't realize the world has never seen an accumulation of wealth like that in history. This would be the shortest period of time of the largest accumulation of wealth ever seen."
Pal is extremely bullish on the long-term prospects of crypto, and he acknowledges that he could be wrong by a wide margin.
"Even if I'm wrong, let's say I'm a total moron and I'm wrong by 90%, we'll $20 trillion [from] $1 trillion, I'll still take that bet because it's still the best bet in the world, and that's by me being wrong by 90%."
At the moment of writing this article, the cryptos are trading in the green following the weekend.
The mass crypto adoption is going great and there are all kinds of exciting moves taking place in the crypto space that support it. Stay tuned for more news.