After a while of price corrections, the crypto market will allegedly gear up and the prices are getting ready to explode, according to the opinion of an analyst. Check out the latest reports coming from the online publication the Daily Hodl.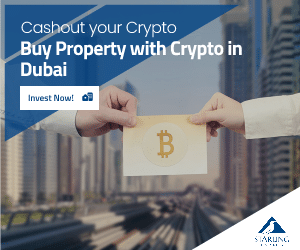 Analyst and trader Michaël van de Poppe is assessing the crypto markets and says the sector is gradually gearing up for another massive bull run.
Bitcoin to continue its corrective phase
He said that he expects Bitcoin to continue its corrective phase in the days ahead.
He explained that there is another rejection at the $52,000 level that will likely take BTC back down to retest $49,000. If that level is lost, he said that $46,000 is the next target.
"I'm assuming that once we hold this $49,000 zone that we've just discussed I think we have to break through $52,000 to have continuation towards $56,000. But as this entire region ($44,900-$52,000) has become a range-bound construction I'm not assuming that we will," he explained.
Regarding the price of Ethereum (ETH), he believes that while there is upward momentum, ETH has to confidently break the $1,540 level to make a run-up to the $1,760 range.
He also made sure to highlight the fact that ETH/BTC is still predictably sitting in a consolidation phase – he predicts that altcoins are hearing up for a meteoric altseason this summer.
"If we look at ETH/BTC we are still consolidating. We are still seeking to find strength. The levels are still there, altcoins are still heating up for the big altcoin summer, but the market in general has to have a corrective period…" he said.
He continued and explained that "Altcoins will still do well in the market itself. In short term, we might get a correction in USD values and after that, we are ready to go to mars."
Stay tuned for more crypto predictions are keep your eyes peeled on the market.