It's been revealed that the crypto markets will be facing an important test this week. Check out the latest reports below.
The crypto market to see vital test this week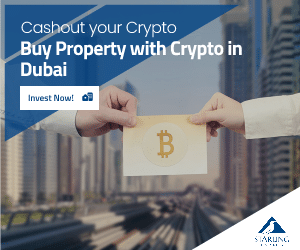 It's been just revealed that the financial analyst Justin Bennett says that the inflation data coming out this week will be the biggest test of the year so far for crypto markets.
In a new video update, the popular trader made sure to say that the Consumer Price Index (CPI) and the Producer Price Index (PPI) data could rattle the macro environment and significantly affect crypto.
"We not only have CPI or PPI, but we have both back to back next week, so these events are going to be ones to pay attention to not only for the stock market but also for the crypto market…"
He continued and explained the following:
"CPI and PPI are going to give us an idea of what kind of inflation we're looking at right now in the economy. Obviously, inflation is a big topic right now because it is dictating how quickly the Fed and other central banks are raising rates."
He believes that the faster and more aggressively that these central banks are increasing interest rates, the more pressure it's putting on the economy and also financial markets as a whole.
He explained that this obviously includes crypto. He said that Bitcoin has been following the S&P 500, "so financial markets as a whole are going to be watching both of these events next week."
Other than this, the crypto market sees a slight correction these days, following more recent rallies.
Despite the massive crypto volatility, there have been a lot of optimistic predicitons popping up in the crypto space. More than that, crypto adoption is also going great these days.
Stay tuned for more news from the crypto space.