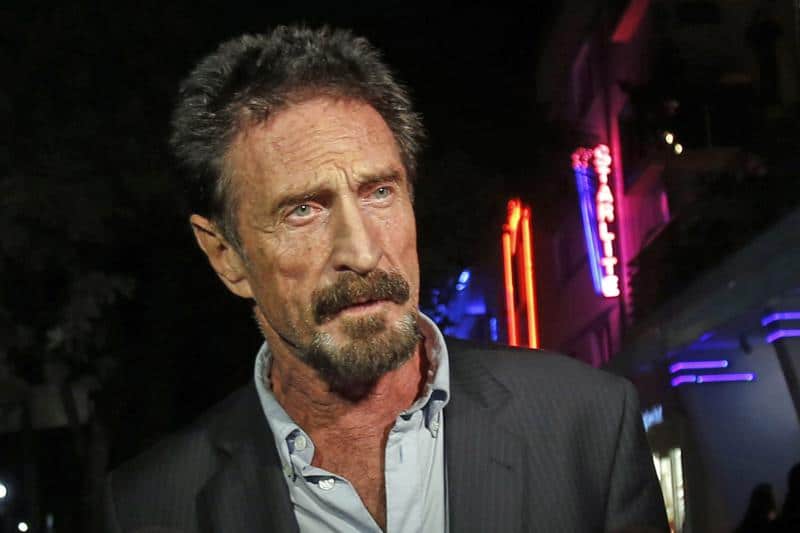 We've revealed earlier the latest reports about the passing of genius John McAfee.
The anti-virus software entrepreneur John McAfee has been found dead in a Barcelona prison cell.
This came hours after a Spanish court has agreed to extradite him to the US in order to face tax evasion charges.
The Catalan Justice Department said prison medics tried to resuscitate him, but were not successful, according to the latest reports coming from BBC.
It said in a statement that "everything indicates" McAfee took his own life. On the other hand, he made it very clear that if something like this were to happen, it will not be his doing.
Check out more details about the tragedy in our previous article. 
Crypto Twitter mourns the passing of John McAfee
On Twitter, crypto supporters are mourning the passing of McAfee.
Anthony Pompliano shared the following post in his memory:
I once had the opportunity to spend the day with the legend @officialmcafee on his boat in the Bahamas.

He was kind, funny, and incredibly intelligent.

Will always remember that day. RIP to one of the world's most unique individuals. pic.twitter.com/B5FnvDBRYK

— Pomp 🌪 (@APompliano) June 23, 2021
Someone posted this message: "This makes me so sad, a few days ago he tweeted about how he wondered if people were still there for him, many of us told him to hold on and that we were here. This is terrible news. RIP to the legend @officialmcafee."
Someone else said: "I was talking to my bro and I told him I'm a nobody and I don't care about celebrities, but I really wanted to have a discussion with @officialmcafee whether it was gonna be in Bahamas or through the prison glass wouldn't really made a difference for me. That was yesterday."
Willy Woo also shared the following video:
The genius of #Bitcoin is that it leverages our greed to grow. As it grows, everything it touches decentralises, to dissipate concentrations in power. https://t.co/lbUNHEoZdd

— Willy Woo (@woonomic) June 23, 2021
Despite being such a controversial figure, McAfee was loved and respected by a lot of people and he will definitely be missed.
Rest in Peace.